Open Your Eyes
June 22, 2010
I was recently visiting a different country on vacation. I sat on the bus thinking how unfortunate i was. it was the day of a typical summer heatwave, and the bus was crowded. Of course the air conditioner just HAD to break down. i groaned inwardly thinking that the expensive bus ticket was so not worth the service. i drained my water to the last drop but it didn't quench my thirst. the sun glared in my eyes and the view of the dried out fields was hazy. i fell into and uncomfortable,hot, sticky sleep. When i woke up, i realized i had missed my stop- great. we were in an unfamiliar town. at least the traffic wasnt so bad, and it was almost at the next stop. i figured i'll just get off and take a taxi to the house i was staying in. as the bus whizzed around the corner, i saw something i will never forget-
There was a white car just sitting in middle of the lane in the weirdest angle. A beefy driver, red in the face, pouring sweat, was yelling at... oh my god.
a tiny boy, no older than seven, was looking at the man who was screaming at him, holding his hand to a bloody gash in his head. The man kept yelling and pointed to the car where i realized that a bike was flat under the car's wheel. A lady ran over to the man and started yelling at him to stop yelling at the boy. suddenly, the boy swayed and fell to the floor, but they didn't realize- they were to busy screaming and pointing to the car.
I saw this in all of about 7 seconds. Sure enough, a minute later, an ambulance came flying in that dierction.
I sat in my seat not being able to breath, thinking:
how self-absorbed could i possibly be? here i am, moaning about how hot i am, when this tiny boy is laying unconcious outside with no one to care for him except the screaming adults! i decided that i had to open my eyes a little- if i start realizing other peoples problems, mine won't seem as bad. I realized how lucky i am to be sitting safe on the bus and not unconcoius in the blazing sun with a gash in my head after the scariest shock of my life. Actually, the heat didnt seem so bad now...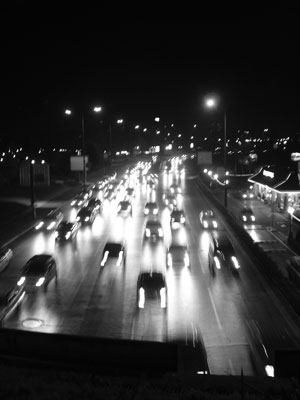 © Marietta S., Pleven, Bulgaria