Life is not chess, it is poker
June 16, 2010
There comes a time in life when we question ourselves. Did we choose the right path, say yes and no to the right choices that crossed our lives. You begin to doubt yourselves and your abilities to be the best you can be. Other times you are faced with a choice. A choice between the person you want to be and the person that someone else, perhaps a loved one expects you to be. When the choice arises who will you choose? Will you choose to follow your dreams or will you choose to succumb to the expectations of others? Will you put their needs, their goals, before your own?
I believe that life as you know it is just a twist of fate. That the circumstances you have no control over: family, privilege, location, etc, are decided with a roll of the dice from whatever higher power there really is. There is no higher plan for your future because life isn't a game of chess; there is now strategic plan on how to win. Life is only a game of poker: you have a deck of cards split into your hand; you have to just bluff your way through the round to collect the riches. And that is what people want to do, right? That is what everyone becomes focused on, collecting riches. Because that is what we see in today's society; the idea of money makes people lose their minds, they forget their morals, and they begin to sacrifice family members and friends just to be the top dog. Secrets are stolen and sold for a price; privacy and trust are lost within this new age. They become focused on winning the game, less concerned about how they win.

When do we as people become corrupted? When we are born we are young and clean of the world's problems and lies that corrupt the adults of this age. We all say in kindergarten we want to be a President or a Superstar. When do we decide to be an accountant or a plumber, something we really don't want to do? When do we stop reaching for the stars, stop trying to cure cancer, or a remedy for world hunger? When do we settle for advertising remedies for obesity or acne when deep down we know that it will never work? When do we continue down the same path as our parents and grandparents and just settle in life. When do we give up our dreams to follow their dreams for us?
Yet we continue our poker game, not knowing the other hands we just keep betting on blind faith in our cards, in our chances for success. I can no longer count how many times I doubt myself. How many times I toy with the idea of pleasing the people around me and quit my dream to finish theirs instead. No more. If I have to read this next part every day then I will.
You can accomplish your dreams. You can stop succumbing to everyone else's expectations and focus on your own. This is your life, you do what you want. No one has the right to look down upon you for following your dreams. You can keep playing your game of poker, having the faith that eventually you will draw a royal flush and collect all of the riches the right way. There is no plan for you, no book telling you what you will do in the next twenty years. The higher powers haven't written your story yet, and if they did then who doesn't like some onstage improv?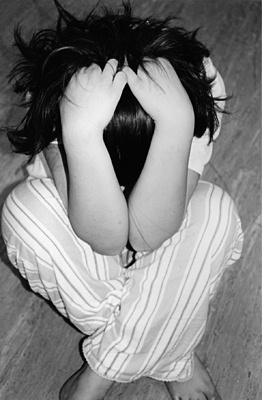 © Emma L., Wyckoff, NJ