the fire
May 20, 2010
Before
It was a calm day at the Park Ridge fire department as there hasn't been much action for the past few days. A couple guys played cards and a couple more played Xbox. Everything seemed to quiet until the fire bell rang and the loud speaker announced where the fire was. As the firefighters raced to get down the pole and out the door, there was a mad rush to get to the house. The chief yelled over the radio, "This is going to be a big one, be ready", and the men prepared. Six men sat in the back of the hook and ladder engine as they all hurried to put on all their fireproof gear. A helmet, jackets, boots and gloves, the men were all suited up as they approach the house under a huge ablaze. One man said to the other, "IT'S GO TIME BABY." They all ran out in a furious flurry and all arrived to their points as the fight just began.
During
Three men get out the hose as the other two gazed at the house engulfed in a massive flame. It seems as though the house has been on fire for at least 5 minutes now as there is a crowd gathering of at least 20 people, most standing behind the engine. One man unscrewed the side of the fire hydrant and simultaneously screwed on the hose. It fills with water within seconds. Just as they start to spray the house down, a screaming girl covered in black runs out holding a Siberian husky; coughing the whole way down the stairs. Two parents ran out, a man and a woman wearing just pajamas. An ambulance attendee aids their assistance immediately as one tells him no one else is in the house. At that very second the five firemen holding the hose go full blast and put out what's left of the small embers scattered around the severed home. What's left is just ashes and memories as nearly the whole house is a pile of rubble and smoke. It's a sad day for a Park Ridge family losing almost everything they own, but they are relieved to have their lives and each other.
After
As the firefighters put away their gear, hoses, ladders and tools, the family will walk over to thank the men for their courageous acts. They all hug one-in-other and then go their separate ways. Most of the men will be in the truck by then as they start to pull away. To the family that just lost everything they will soon need to restart the process of rebuilding and getting back everything they own.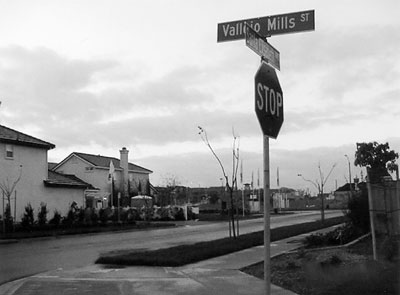 © Anthony Q., Chula Vista, CA