The Blues
June 8, 2010
The blue and yellow diamond streaked across the sky in a blur. For a moment, everything was quiet, because they were going at least three times faster than sound and it hadn't caught up yet. Then, the roar from their jet engines raced to catch up. At first, the sound was a deep rumble, and then it turned into a roar that shook everything. It was like thunder that could make you deaf! Everyone else was holding their hands over their ears, but I was used to it. That's what happens when your dad is a pilot and you live for airplanes. I know this all sounds pretty awesome, right? This is all about my trip when I went to see the Blue Angels!

In the summer of 2009, my dad and his girlfriend, Gwen, decided to plan a trip to Pensacola, Florida. As you probably know, Pensacola is the home of the Blue Angels and it is also a Naval Air Base! When I hear that they were planning this trip, I about went crazy. I had wanted to see the Blue Angels for seven years!

We left Lissie, Texas (my home) a little before noon. I spent eight and a half hours in a car with nothing to do. I listened to music, read my book, and stared out the window, trying to fall asleep. We made a stop at New Orleans, where we got lost trying to find a Cracker Barrel. The sad part is that we had a GPS telling us where to go. Never trust electronics. Then, we made another stop at a rest area in Alabama, somewhere. We didn't get lost that time, don't worry.

After another couple hours in the car, we made it to Pensacola. Surprisingly, we made it to the hotel without getting lost. It wasn't too hard without the GPS. We checked into the "Blue Angel Inn", which is part of the Best Western chain. Even though I had spent hours in the car sleeping, I decided to turn in about half an hour after reaching our room. As I was trying to catch some sleep, my dad, the Deadliest Catch-addict, turned on the television to watch the latest adventure on the Bering Sea.

We got our wake-up call from the front desk at 5:00 a.m. I barely slept at all last night. The room was freezing cold, and the pillows were like sleeping on books. Though I was tired, I hopped out of bed, eager to see the show this morning. We sat in the sun for about an hour and a half, waiting for the practice to begin.

At last, the blue and yellow F/A-18s started to taxi out on the runway in formation. They took off in unison, climbing high enough to do a barrel roll and then an inverted dive. After that, they did what they call a "fleur de lis" pattern. They all went into a parallel vertical climb and then broke away from each other in an awesome design. To end the practice, two of the planes paired up and played "chicken". That is when two planes fly straight at each other for as long as possible. Then, they bank right or left at the last second. These words on paper don't even begin to describe how incredible it was to see that in person. It was amazing to watch them practice and it was so worth the eight and a half hours of boredom while driving there! Anyway, that was the most awesome trip of my life. What's yours?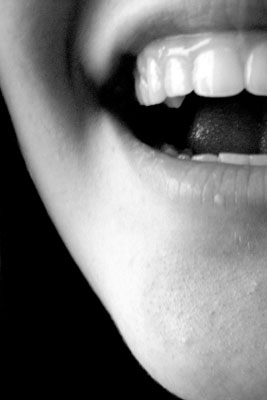 © Katya K., Westfield, IN