fears!
June 4, 2010
"Have you ever been to Knot's Scary Farm?"
I was at home watching TV. And my friend had just asked me this question.
"No, I've never have."
"Do you want to go?"
Yeah! My parent has to agree to it first, though." Days later, we were on our way to Knott's Scary Farm.
While we were in my friend's truck on the freeway, we started listening to music.
"We've got to go on Ghost Rider!" my friend, Sarah yelled out in excitement.
"Um, yeah, okay!" I said the words but I was so scared!
Sarah wanted us to go on every roller coaster as soon as we got there. As I sat in the truck, I was thinking that maybe this wasn't such a good idea.
Once we finally got there, I was frightened immediately by the people scaring and chasing us. In not sure exactly when it was, but after I ran and hid in a bathroom I thought to myself, "Hey, is my first time here, and Knott's Scary Farm only happens ounce a year, so I'm going to make the best of it while I'm here." After that revelation, I agreed to go on all sorts of roller coasters.

Sarah then suggested, "Hey, let's go on Silver Bullet!"

Oh man, I was biting my lip. I think it was the shock, but all of a sudden, we were next to go on. My body actually started shaking. Ounce I got on and pulled down the restaurant, my eyes as tightly as I could. Then, I feel the ride jerking forward. First, it goes slowly, then right when you think that the ride isn't too bad, it goes faster and faster. At times on the ride, I couldn't believe how it kept going faster and faster. Finally the ride stopped and it was over. As soon as I got off I was still shaking, but I also had a huge smile on my face, because it really was a really cool ride. Afterwards, we went on a whole bunch of rides, but nothing was like the silver bullet.
After a while, we got hungry and bought funnel cakes, they were so good! Then it was time to go home. While we were on our way home we stopped at Carl's Jr. Later on, I finally got home. After I thanked Sarah for the trip, I went straight to my room, got ready for bed, and thought to myself how the biggest fear I had at Knott's Scary Farm was my own fear. I smiled knowing I conquered that.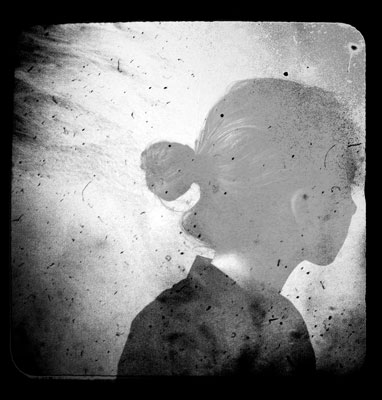 © Sarah M., Blairsville, PA