Best Vacation Ever!
June 4, 2010
"Teddy, wake up! We're there!" My two younger sisters' excitement hummed in my ears as I started to awake. The noise sounded like banging pots and pans after my long nap.

Sleepily, I scurried to the window to see what my sisters were seeing. As the plane started to touch down, the people and buildings below seemed to get larger and larger.

"How many kids get to say they've been to Tokyo?" My dad beamed at us. This wasn't the first amazing vacation he's taken all of us on.

My dad had just returned from Afghanistan and to celebrate his return, we took a military, cargo plane to Tokyo, Japan. Lately, it's all we've been talking about for a week straight. I was so thrilled and excited!

Words couldn't even describe how amazing Tokyo was when we finally landed. It was so beautiful that it put pictures to shame.

The one memory in Japan that I will never forget was the first time we went for take-out!

"I'm so excited to have some real Japanese food!" I exclaimed, not knowing what was going to happen next...

It all started when I was reading the menu. It was all written in Japanese, but it had English subtitles so it was semi-readable. Chicken, egg and rice sounded good to me that night, so I ordered it. Shortly after, the waitress brought me a wooden bowl full of rice, with chopsticks on the side. On the top of the rice, there was raw chicken with a cracked egg on top. I was so grossed out for the rest of my time there that I ended up eating Subway and McDonald's from the lobby of out hotel.

The next morning, my parents surprised us with a trip to Disneyland in Tokyo Sea. It was a million times better than the Disneyland in California and so much more fun.

At the end of our trip, my whole family and I had tears in our eyes as we boarded the plane once again to fly back home.

I felt like we had created our own separate world… far away from what was familiar.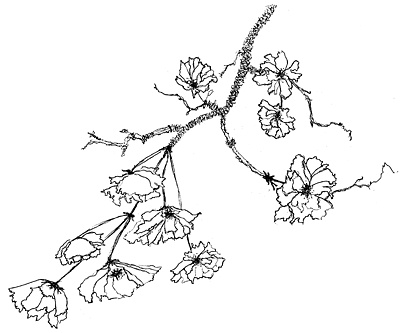 © Marybeth L., Hamilton, NY