Henry
May 25, 2010
"Someone stop Henry!" I screamed. I felt so helpless but there was nothing any of us could do. We just sat on the back of the truck and watched in horror as Henry's wheelchair picked up speed on its way down the slanted sidewalk. It was heading straight towards the dorms, but about a second before impact Gustavo managed to grab on to the back of the chair. Henry stopped an inch from the wall and his head slammed forward. We quickly rushed over to prop his head back up and see if he was alright. Henry just smiled and asked one of the boys to take him back to his room.

Henry is an 18 year old boy who lives in the Rose of Sharon Orphanage in the Dominican Republic. Like most of the boys living there his family dropped him off because they either couldn't afford to raise another child or they just didn't want him. The government has passed many regulations which make it impossible for anyone except the child's family to adopt him or her. So all of the boys keep hoping that one day their families will come back and take them home.
My dad has been leading missions teams to this orphanage for 15 years. When he first started Henry was the most active kid there. He loved to run and play sports. Henry has MS and over the past several years it has been crippling him more and more. He was put in a wheelchair a few years before I started visiting the orphanage. At that time he could still use his arms. He loved to paint, and he was excellent at coloring. His pictures were perfect and he never colored outside of the lines. Now he can't even hold a pencil in his hand.
I have gotten to know Henry very well on my trips to the orphanage. He's always happy; he has the biggest, brightest smile out of all the boys. This winter we were able to bring him a new chair which has better arm and head rests, and straps so that he won't fall out any more. He was so happy when we wheeled him to the baseball game across the street in his new wheelchair and baseball t-shirt. He loves when we wheel him over to an area where were working or playing so that he can sit and watch because he is often ignored by the other boys. I can always tell when someone's brought him over because he loves to sing. He'll sing all the songs they learn in church, and almost any song he hears in the movies that we show the boys.
This past summer we made prayer journals with the boys and told them to write down anything they would like us to pray about for them. Most of the boys wrote about school or their families coming back for them, but Henry wrote that he would like to be healed and able to walk again. He wrote "If God doesn't heal me though that's okay because I know when I get to heaven I'll be healed, and I can't wait to get there and walk with God on the beaches of heaven."
Before I met Henry I used to think that had a tough life whenever I had a difficult test or huge project for school. But after talking with him and learning his story I realized that my problems were nothing compared to the struggles he has faced and still faces today. After being dropped off at the orphanage by his parents, suffering with MS, eventually being confined to a wheelchair, and often ignored by the other boys, he is still happy and always smiling. Henry has taught me how to praise God in the middle of difficult situations. He would love to be able to walk again, but he's okay with not being healed, and he continues to praise God in everything he does. I have learned to be grateful for everything I have. Even if things don't go my way or if I'm struggling with something, I need to give it to God and trust in Him. He has a plan for me, and in the end everything will work out just as He intended. Henry has been a great friend and inspiration to me. I have learned many things from him, and I hope that I will be able to see him again next year.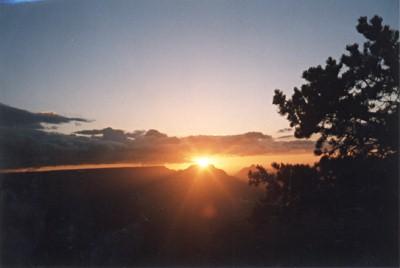 © Amanda T., Scituate, MA