What Do You Carry?
May 23, 2010
The things I carry are superstition and faith. I carry the belief that something good does happen on 11:11 if you make a wish. I carry a foolish desire for vengeance that will never be set loose from my mind. I carry the important things I have been told, and the insults I have grown stronger from. I carry the stereotypes I have belonged to.

The things I carry play beautiful songs that I can blast in my ears when I'm having a bad day. Those beautiful songs begin to turn into the songs I refer back to when I'm having that same kind of day. I carry the impression of those songs for the rest of my life. I carry the experience I have had and the atmosphere I have grown up in and therefore the influence I will have on future colleagues, friends, and generations. I carry the remorse for death and the joy for life. I carry the understanding that each day is a completely new day.
The things I carry help me remember the past while destroying the present. I carry old text messages from friends in my phone that once made me happy. How jealous I am of my phone for having the capability to keep those messages and reread them and steal those emotions I once claimed. Sometimes I scroll through the inbox and see the names of the people I once cared about so dearly-people I cared about too much- but cannot bring myself to open the messages. No matter how many times I change its case, or select a different background, or text new people, I will always carry it.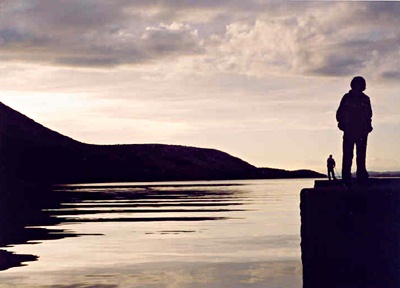 © Julia K., Nagykovacsi, Hungary