My One Complaint
May 21, 2010
One day, coming home and thinking to myself how tired I was and how much homework I had, I collapsed on the couch and turned on the TV. I tuned into Oprah, thinking that she could help my foul mood. A cheerful woman was there to talk about the concept of a bracelet that one wears for three weeks in order to break the "habit" of complaining. If a complaint is uttered, the bracelet is to be flipped over and the journey starts again at day one. I decided to try it. I warned the people around me of my adventure. Some respected my decision to try to change my whining ways, but most looked at me like I was a lunatic.

On day one my venture seemed to be the toughest pursuit I had ever let myself take on. I have always believed in spiritual and personal growth. I have tackled many inner development activities, but none were as strenuous. I had put the bracelet on when I woke up, at 7 am, an hour I found too early. By lunch time, 11:20, another hour I found too early, I had flipped the bracelet over 17 times. At lunch, while explaining to some more friends what I was doing, I almost gave up. They would question me, tell me what I was doing was pure futility. I then questioned myself, tried to convince myself that this was useless and too hard. The negative attitude of others was affecting me. If those grumpy opinions could impact me so much, my negative attitude must affect everyone else too. I then thought of my Grandfather. He had grown up a foster child, alone in the vast city that I've come to love. At my age, he was making his own money and feeding himself. I, however, was sitting at lunch, upset over the fact that there was no cranberry juice. The people around me were whining about how starving they were. But in reality, they have no idea what it truly means to be starving. A new determination overtook me and I was ready to try again.

As my journey continued and others continued to judge me, I kept reminding myself that this journey was for me and no one else. I continued to struggle. Because it was my pursuit, I decided it was fine to make the rules my own, allowing myself to complain once a day. I also decided that I would do three journeys of ten days over the course of a year instead. That way, if I woke up one day and once again realized how much I complain, I would restart the journey. I wrote encouraging messages on the bracelet such as "don't complain – life is good".

But still, I had the urge to complain. After being thoroughly exhausted from basketball practice, I had to go home to write a History essay. But when I arrived home, I was greeted by the portrait of my Grandfather that holds an aura of honor as it hangs on our living room wall. Grandpa didn't even have the opportunity to go to school. He was never able to play on a school basketball team. He was too busy learning about life as it was thrown at him. With this self-taught knowledge, he went on to be one of the most successful press agents to work on Broadway. Never in my life did I hear him complain.

Each day, not complaining became much easier. After 17 days, I had gone ten straight with out a whine. I was full of pride when I ripped the originally black ribbon bracelet, that had lost most of its color, off my wrist. And I felt even prouder when I did not have the urge to complain.

Over the 17 strenuous days, I became extremely observant, watching how I and others spoke with hawk eyes. I learned to talk slower, understand that I don't always have to be in a rush. I was able to start catching the negative words that would try to fly out of my mouth. It is possible to make a negative observation without whining about it. Sometimes, it's chilly out, but I'm not freezing. I realized that although most of the people around me are extremely privileged, they constantly complain, thrusting a grumpy attitude onto themselves and others. If people in this world would take 10 seconds each day to stop and acknowledge what's good in their life, how truly fortunate they are, we would live in a less troubled place. With this awareness, I have promised myself that as soon as I find myself complaining out of hand, I will find a bracelet and take on another journey.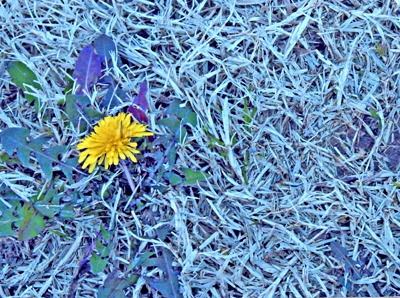 © April R., Highland Village, TX