the bestfriend, the boyfirend, and the girlfriend
May 19, 2010
The pain inside me swelled as i read the conversation that was happening under Emily's changed Face book status.
"Who do you go out with now?" one girl asked.
"Someone" was Emily's response.
Who could it be? I was so ecstatic because i know Emily has been hurting due to her last relationship, so i was excited to see she found a new love interest.That is until i saw who it was.
"Austin Davis," was the answer from another friend. My heart instantly dropped at that moment. Of course the thought that crossed my mind was, How can she do this too me? I thought i could trust her.
Just then,an I.M. popped up from her. How should i react? Should i go off or be mature about it? Of course i decided to play it cool and acted all friendly. She on the other hand decided to mention it.
" You know I would never intentionally hurt you Tianna, I love you and your my best friend."
My answer was simple..."Dont worry about my feelings just tell me how it happened."
So there i got the answer...he liked her A LOT and she liked him a little as well, of course he doesn't know i liked him still and i want it to stay that way.
Emily and I met through Face-book before that we went on through school as nothing but students who went to the same school. After,our talk we became instant friends. That's when i found out she was cool with my boy Austin as well. After a few weeks of friendship i finally realized i could trust her enough to tell her i was a bit smitten towards Austin. She, of course, supported it. While, i was trying to talk to Austin, Emily was trying to talk to the new kid Don.
Well, long story short...Don didn't like her and Emily was heartbroken. That lasted for a few days, but sometimes i wish i could have been a little more careful with those two...i wish i couldve saw the signs.
However, i had no decision in fate...it's too late now. Apparently Emily and Austin are doing great...his family loves her and the three of us are still cool.Austin, of course, it still dumbfounded to my liking of him and Emily believes me when i say i don't like him anymore, which is true!
I honestly don't like him anymore. The more I see them together, the happier i get. This just shows me that one day i can find that special one and it took the hard way for me to realize Austin just wasn't that one. Good thing is we'll be attending the same high school and hopefully..I PRAY we'll stay cool friends.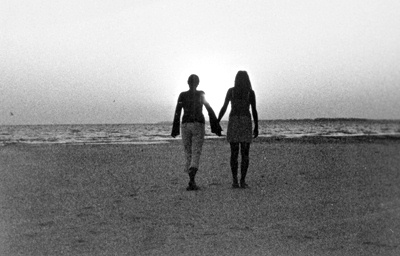 © Kim B., Marblehead, MA