An Unexpected Tragedy
May 7, 2010
The only time I've seen my dad cry is the day he got the news. Or, rather, the day he was there to experience the news firsthand. My mom and my eight-year-old self were sitting on the couch in the playroom, waiting for my dad to return.

My dad had gone to a baseball game with my uncle, who lived about an hour and a half north than we did. My mom and I were waiting and waiting for my dad and uncle to return for what seemed like forever, when we finally heard a car pull in the driveway.

For some reason, only my dad was in the car. I peeked through the blinds and grinned because three hours without my dad felt like an eternity. I rushed to the door with my mom trailing behind me.

The door opened, exposing us to the surprisingly thunderous sound of the rain hitting our porch. My dad walked in, his eyes puffy and swollen and tears streaming down his face.

My heart started pounding. My dad is a tri-athlete, electrical engineer, and a conservative man with a "masculine" vibe. It made me nervous to see him acting in ways other than he usually does, especially while crying.

He gasped for air in between tears, with his eyes almost sealed shut through the puffiness of his eyelid and the tears pouring out of his eyes. "Uncle Scott died," he sobbed.

My jaw dropped like I was a puppet and someone had attached me to a string from above. I began bawling and started firing questions at my dad. "Why? How? When? Where?"

He didn't respond, just continued bawling. My mom and he had a rocky relationship at the time, having their minor disagreements more than the usual couple. However, they plastered smiles across their faces like nothing happened.

My mom rushed up to my dad and bear hugged him, not saying a word. My dad, my mom, and I began to sob, clutching each other. Thoughts were flying through my head like a scrolling scoreboard at a sports event. I couldn't believe it!

How could Uncle Scott go from being so healthy and then pass away an hour later? I thought. The whole thing didn't make sense to me. I didn't understand it.

Even eight-and-a-half years later, at the age of sixteen, I still couldn't believe it. According to my Nana, my father's mom, Uncle Scott had a heart attack.
He went into the bathroom at the stadium and didn't return back to his seat, which worried my dad. My dad eventually went to search for him in the bathroom but couldn't find him. He was in the process of having a heart attack. My dad called 9-1-1 when he discovered that my Uncle wasn't well, and when the Ambulance came he was struggling to stay alive.
My Uncle passed away on July 9, 2000. I was only eight years old, but the idea that I wasn't able to share moments with him that girls usually are able to share with their Uncles distresses me.
When you lose someone, a person's first instinct is to relive moments and regret how they behaved in those moments, or what they could have done differently. After years of regretting the times that I could have made my Uncle's experience on earth more memorable, I realized something.
My Uncle was the nicest person that I knew, had a positive outlook on everything and was very well-liked. Thinking back on my most memorable experiences with him, these stood out. His trademark was wearing shorts, no matter what the weather was. I remember one time where there was a blizzard, and he was walking from his car to my Nana's walkway wearing shorts with a huge grin on his face. Without him, I would have no idea how to play Monopoly. Uncle Scott, my cousins Ryan and Maria and I all played Monopoly for hours on end. I remember thinking that I was so cool because I was playing a game with the "bigger" kids.
Because of that, my Uncle would not want me to be mourning his death. He would want me to live my life how he lived his. I know that wherever he is, he is proud of me and still loves me the same.
Now, every time that I see someone wearing shorts in the coldest of weather, or playing Monopoly, I smile to myself. I think about all of the magnificent times that we had, instead of focusing on what I could have done differently.
Being only eight years old when he passed, it's hard to remember every detail. One thing that I do know, however, is that my Uncle will always love me no matter where I am, or no matter where he is. Life is short, and you never know when someone that you love will be taken away from you. That is the reason why it is so important to live life to the fullest.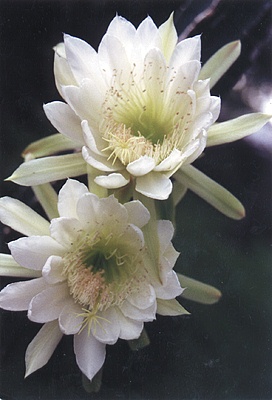 © Lindsay T., Vernon, TX