Believe What You Hear
May 6, 2010
Being weak is the easiest thing that a person can be. When people call you names like "you're ugly!" or "you're fat!" you then get the idea that you actually are what they tell you, even though it's only a lie that's stuck in our heads. The more we believe what people tell us; our minds get fragile as a silver glass. I tried to be positive and not care what people thought of me, but it was really hard to believe if they were telling the truth. It was also when those negative comments made me feel useless almost turning those feelings to depression.
At first, people were telling me to change the way I dressed and the way I fixed my hair. I didn't really pay so much attention to it until this girl, I think she was in eighth grade, was standing next to me outside after school and she told her friend that I looked like some kind of ugly hobo. It really offended me and I thought that other people looked at me that way too. So, I started to change the way I dressed and hoped that my classmates and other people wouldn't look at me like a freak.
Not only that, but after what happened, some of my "friends" were telling me that I was too fat or too skinny. Both of those simple small comments made my head shrink and I started to believe it, making myself eat less or sometimes more, just to make my friends be my friends. Also when one of my friends didn't talk to me anymore, I immediately thought that they didn't want me to be their friend and I got sad. Every single comment they told me, whether it was positive or negative, I would take it seriously and make a big deal out of it. If that comment was negative, I would literally start crying once I got home and if it was positive I would be jumping up and down.
Those negative comments made me feel down all the time and the good comments really didn't help. Everyday I would feel out of energy and I wouldn't be hungry. I knew this was bad and I knew I could have depression or even worse. I got worried and I wanted to tell someone about my problem. That problem was being weak, too weak. I went to my dad, the person I trusted more, and told him everything. He told me several of ways to fix it. He also told me that I wasn't depressed but if I didn't change my attitude and my way of thinking, then I would have to take the consequences.
I started to change my way of thinking of just ignoring what people told me that I didn't like. I would just shoved it off and tell myself that I shouldn't let every little single thing take over my mind. I started to be positive by making myself believe what I wanted to believe. If someone told me I was stupid, I would think over it and ask myself if I was really stupid. Of course, the answer was a no, because I know I'm not stupid. To be honest, right now I feel so much stronger than before and I'm proud because I helped myself.
After all, I learned that it doesn't really matter how big or how small our situations are. We somehow have to solve it by talking to someone, even if it's a doctor or a therapist, just to make ourselves be happy of whom we are. We always have to think positive to overcome the situation we're in and be strong.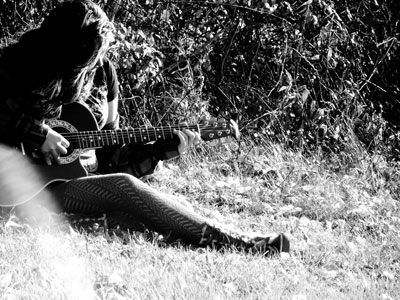 © Chela T., Southampton, NY