Work It
May 12, 2010
"Always walk into a room like you own it, even if your afraid, pound your opponents with your words." That was our foundation, what our team strived for, the icing on our cake. Once we started there was no turning back, no avoiding it. The speech season had begun and everyone was racing forward, pushing ahead, while I was still at the starting line. It seemed like the fastest person to the door automatically became the winner, but of what I wasn't sure. My lack of energy was my downfall; I was the last off the bus, which entailed me to carry one of our emergency kits. I could already tell that this was going to be a rough day.
Just looking at the school made me lightheaded, stained glass outlined a holy figure of a mother and her child. In a serene fashion they surveyed the competition for the opposing team, I felt my every step was being analyzed, processed and put into a database. How was I going to speak to a room full of strangers when I could hardly keep my composure in front of a window? Then it dawned on me if there's one thing I've learned from speech its that you never go down without a fight. Puffing out my chest I strutted through those arched doors like they were the gates to hell.
Once inside I realized I lacked the one key component to winning and that was a backbone. Sure I could say whatever I wanted to, but they would just be a bunch of empty words. I could never truly back them up with anything except hot air. Stranded in the lion's cage, vulnerable and alone, I was the only one who could save myself. Lungs compressing, brain rushing I scoped out the competition. My heart skipped a beat and then sank like a lead balloon; everyone had the look of determination and skill. Sure, I was in the category of serious drama, but that doesn't mean that I can handle the real thing! Throwing my things down I figured I'd better start rolling with the punches, so with trembling knees and clammy hands I strolled to first round.

My first two performances went accordingly, my nerves got the best of me, I only had a half dozen minor screw-ups, and by the time lunch rolled around I had a major migraine. Downing a peanut butter and jelly I ran to my last room. Stumbling around alien hallways I at last found my way, familiar faces looked back. All except the judge, an old sour faced woman with crow's feet a mile in length glared with ominous eyes. In the back of my mind I knew this wasn't going to end well, she reeked of perfection. The way her cherry nails clutched that cobalt pen, and how her eyes drifted from one person to the next. We were fresh meat for this aged buzzard to pick apart. One by one we each stood up, preformed, and sat down, never once talking to each other. Once the task was complete we filed out of the room our heads down, fingers crossed, letting her write in privacy.
Not long after awards were announced, and what seemed like every kid in a five-mile radius of the school pushed into the gymnasium along with their respective coaches. Once each seat was filled the room became a chatter house. Girls babbled on about how adorable their judge was, and boys made bets on who would get first. I sat next to my friend Rebecca, as we conversed about our day and it soon became clear that everyone was on edge. A man wearing a cheap suit walked on stage and the room fell silent, fain coughs and whispers pierced the air, as the anxiety ballooned. Consecutively going through all the categories seemed to take a lifetime. One after another kids were placed in the top six, I saw good friends walk on stage energized and walk off content or heartbroken. A burst of excitement would surge through the audience when first place was named; a standing ovation was constantly in order. Finally it was drama, name after name got called, and then… my name was called. It chimed in the rafters and circled back around bouncing off my eardrums over and over, it was like a call from heaven. We stood in a row, smiling with the tension hanging above our heads, wondering who was the winner. Sixth, desperately saddening applause, fifth, the felling of urgency rose, fourth, my name was called. I had achieved fourth, the highest place I had ever gotten. Of course third, second and first place were reveled, we each had out time in the spot light and now it was time to go. Soon my glory would be ancient history, no one would remember, so taking my final bow I walked off that sage like I owned it, and I did.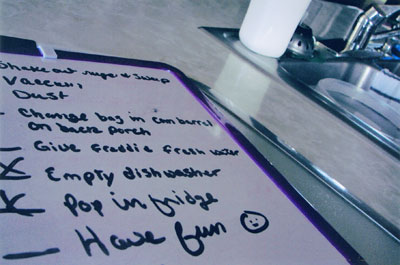 © Crystal A., Lancaster, WI