Hugs or Kisses?
May 10, 2010
We had been going out for almost a month when he looked over at me and said
" Why haven't we kissed yet?
I didn't know what to say. I don't want him thinking that I had never kissed anyone before, or that I was scared. Wow, scared to have my first kiss. I had been planning for this to happen since I was eight years old.
" Maybe I'll kiss you today" What had I just agreed to?!?


That day after school we were walking to the subway like we always do. He really wanted to kiss me… sweet. We hopped on the train with all his crazy friend that act like monkeys when they drink to much of anything. Suddenly, my stop came . He walked out the door with me and held both my hands.
" So…. Are we gonna do it?" he asked
" Yeah" I said shyly


Then he leaned in and kissed me.

The one problem I have with this now is that I don't remember it. I remember all the details, but I don't remember what the kiss was like. I wish I did. I think now that I should have saved that kiss for someone who wouldn't leave me for another girl. Hugs or kisses? Until the moments 100% right, stick with hugs.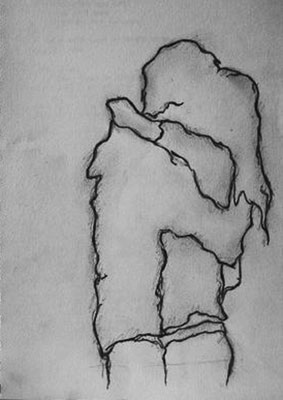 © Nicole B., Newcastle, WA