Earth has Nothing I Desire Besides You!
April 26, 2010
The gentle warmth of the young sun poured down from heaven upon a figure lying sprawled in the long, brown grass, the small, green heads of their baby kin peaked up from amongst them, peering shyly at this stranger. They had never beheld such a strange sight in their lives!
A cool April breeze moved gently over the figure, causing the rejuvenating effect that April breezes have such a great tendency to bring. The tree branches, beginning to color with new life, moved slowly and rhythmically in that same breeze. The pond animals, having crept from hibernation had begun the notorious song of spring.
The figure lay completely still, recent tears had dried around the eyes which were closed to the blindingly bright sun. The face was motionless. Fine golden hair, as soft as satin, spilt about the face and mixed with the grass, causing a truly enchanting effect. Her attire was simple; a bulky green sweatshirt and loose jeans.
She did not know how long she had lain there, time was of no importance. The gentle and calming effect of the warm sun and of the stirring breath of the wind, desensitized her to all else. However, she was not sleeping, nor was she even partially unconscious, her mind was fully awake and as active as always.
A peaceful smile lay over the countenance, contentment and resignation displayed therein, why tears then? Why sorrow?
She wanted her Father, she yearned to feel His presence once again, to hear His voice, to recognize His touch. She was homesick.
She had come to this place in search of Him. It felt to her such a very long time since she had really truly known Him. In her heart she cried out like the Psalmist, "How long, oh Lord! Will you hide your face from me?"
She inhaled deeply of the sweet young air, so pure, so undefiled.
Though she came to search, she did not find quite what she desired. It was quite a different revelation than she had indeed expected. But God spoke to her, telling her to be patient, telling her to wait. Though she couldn't feel Him, He was there, she would never be alone, though it may feel that way. Trust, trust when you can't feel.
Blessed are those who do not see God but believe! This, this is what faith truly is!
And God is good, He will not allow you to be tempted beyond what you can bear! He will be with you to the end of the age! And in the time being, until He shows Himself, all is not hopeless, He has not utterly forsaken you, that is shown clearly. He has allowed the sun to penetrate the clouds, though only on occasion and but briefly, He has allowed you to feel His presence. Even in my loneliest moment He still brings me hope.
I long for you, Oh my God, and I will wait, I will wait for You, for what else is there?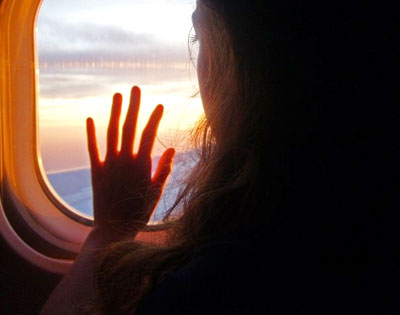 © Megan C., Nashville, TN