My Choice,My life,My Punishment.
April 21, 2010
I was happy,excited,and scared. I was going to a new school. My parents are severely Christian, and hated the Middle School. They thought it was in "my" best interest to go to this Christian private school, which I'll just call F.I went to this "School" for 6th grade, and fortunately for me, left in the middle of the year at 9th. As i began 6th grade I was happy, and I was Christian. I was the smart kid, no one was the "smartest" though. I had 2 classmates to compete with, Z and Sh. Z was a friend, Sh was just a classmate, who I occasional talked to. Next year Z and Sh left the school, all competition gone. I was the king, but the teachers took it the wrong way. They thought that I was "in-line" with the rules because I was so good, and with each "slip-up" I would be punished. No matter what I did, I was seen for my grades, not for who I am. Now,i should mention that at this time I was very fat,ugly, but I did have awesome hair.Time went on, now I'm in the 8th grade.A new student, M just joined the class. He was smart, but was only competition in Algebra.Now, at the end of the year we had to take achievement testing. I've worked out since and lost my fat, but even so I was still a giant,and weighed the same. (6'2 250 lbs. 14 yrs old.)The first day of testing came, and a home-schooled student had to join our class to take the test for that week. I'll call her B(completely different from her name, for a reason). She was absolutely stunning,and had this "Dark" air about her. Testing was finished, and she left. The 8th grade ended, summer came.Over the summer I went to school work-outs for football(private school league). Ninth grade came, and that's where this story begins.


The school became a living hell for me this year. I was still king of my class. Most of the students already left the school last year, all but 1 of my best friends stayed, which made the year a little better.What really made the year hell was the fact that I was no longer a Christian.Another new student, it was B.At this time I was just interested,I wasn't exactly crushing. The school days go, getting worse and worse, until November. I finally decided to say it.... "I'm an atheist". All hell broke loose upon me.Some friends left me,all teachers hated me,and my mom.. she hated me the most.I noticed my grades were always 5 points lower than they should be in english, and that some assignments I'm damn sure I turned in were counted as "incomplete - 0" in Algebra. It was quite funny in Bible class. I, the atheist, had one of the highest grades in that class and it would've been higher without the "-10% incomplete work" i got for no reason. My mom kept me at that so-called school because she must have thought it would "change" me. I developed a heart condition,my foot ball playing days were OVER. All I had left was guitar and drawing(which i recently gave up on) It's now christmas break, my mom still tells herself that i'm christian, and if i said otherwise i was punished.I returned to the school after New Years. For some odd reason, I felt extremely attracted to B, but i wouldn't say, or do anything about this until february.

I finally had my chance to leave this hell. I finally had to choice to change schools. I decided that if B liked me then I would stay.
To get to the point,she didn't, and i left. It wasn't until march that she would say she would go out with me(reason unknown). All was going well for me. New school,perfect girlfriend,New body,no school uniform,and more. Until one day.

The preacher/principal of my last school heard that we were dating,and he couldn't let a "spawn of satan"(code for anyone non-christian) date B. He visited her house,and started with normal talk. I didn't know his M.O. until later. Me and B texted eachother as the preacher talked to B's parents.Then it happened, after 1 hour, i received 2 messages. one from B, and another from her sister.

"I'm dumping you, i just cant date someone evil as an atheist,and my parents hate you now...so bye."
and from her sister,"you have a lot of things to work out, you must have a lot of issues to be atheist."

I was crushed, how something as little as religion could turn my image of greatness, to one of evil,and wrong, and to them...stupidity.

But I am living a much , much, much better life at my current school. I'm finally free to be myself here and I'm not punished for blindly following a religion(not to attack religion, but to express how the conditions were).
At F.school i had no freedom.
freedom of thought
expression
and religion.
none of those mattered, just their holy book, which they GREATLY misinterpreted and turned into an evil thing.

There are many more stories about F.school, but none were as bad as being dumped over religion, and hated over free-thought.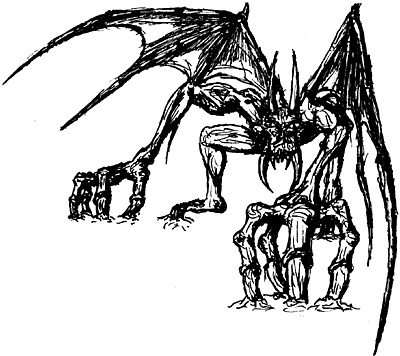 © Manuel F., PHoenix, AZ