9th Grade Vignette I: Cold Summer
March 29, 2010
I never could stand hot weather. It makes the world sticky and slow, and it's a breeding ground for mosquitoes. When summer comes and all anyone wants is to break out of the school doors and into two months of absolute freedom, but I have another month of sitting inside before I really emerge.

On the third Tuesday in July every year, I put everything I can possibly fit into a few boxes and bags and pull them out to the car with every inch of my strength. The only car ride I wait for all year is the one that gets me away—from work, from my parents, from Olney, and from the buzzing heat that holds me back from what I really love. In four hours I am at a Philadelphia hotel, and in three more I step out of the silver van and back onto the ground of camp that I missed so much. My long hibernation can only end that day.

At camp it is rarely hot. One of the things that makes it special is that it's a place where it rains so much, but there is still an endlessly happy atmosphere. People may cry but they laugh much more. Sometimes people don't feel like they're understood, but more often they learn to welcome new friends and old with open arms. Kids can be kids with no worries, but they also grow up faster than you would believe. While they spend the year waiting for opening day, once they arrive, they live for nothing but the present moment. Camp is the one place where people, be they skinny little campers or wizened old directors, are the most starkly human that they could ever be.

At night the cold thunderstorms can wash away all the regret people may have had in their lives while they were in school, and emerge with a new flame of hope that burns for just those precious few weeks.

There are an infinite number of reasons that camp is so much better than home, but when the world finally spins toward the sun and school is over, all I want is to be back in that cold summer where friends never stop singing and laughing, even long into the night.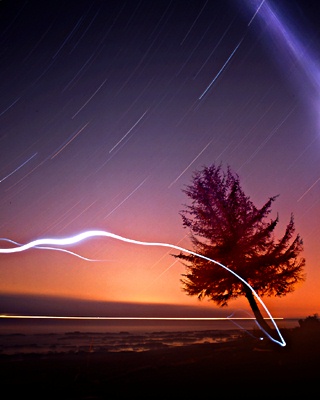 © Joey M., Spokane, WA