Bright Lights
March 26, 2010
In the summer of 2009, i took a vacation and went to Las Vegas, Nevada. To sime the city may just seem to be a getaway, a place to gamble, and blow your money, but not me. I saw Las Vegas as the land of opportunity, a place to start a new life, and a place where there is alot of money to be made.

My fatherlive in Las vegas, so as soon as school was out, i went to see him. The airplane i was on landed and it was dark outside. Just seeing the bright lights and the hundreds of people, made me feel as if i was in a different world then i was in when i left the Metro Detroit Airport. I guees someone could say i was astonished.

My dad picked me up, and we took a ride down a steet with a long chain of hotels, which everybody calls "the strip". I stared at the many casinos show rooms, malls, and entertainment posters, and i could of sworn i felt the energy beaming off of the city it self. Imagining the the insides of the large house and the pent house sweets made me feel like a jealous person. I could tell that Las vegas was built off of two things, Entrepenuers and a whole lot of money.

Looking around at all this cash flow made me think. I felt like living the way i was, was not really living. Looking at Vegas in ffront of my face made me feel ile i was int he real world, and it gave me motivation. I wasn't thinking, i was looking at life with a new prospective. A prospective that was becoming me to chase my dreams and make a man out of myself. Observing this life style made me feel like if there are many people living like this, i can too.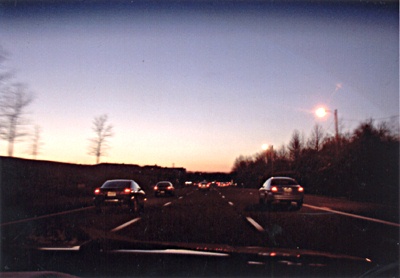 © Carolyn K., Toms River, NJ