Home is Where the Badge Is
MAG
March 26, 2010
I remember when I was five years old I had only the utmost respect for my dad. Although my parents had just signed their divorce papers and my mother remained in our house, it seemed that somehow, home was always where Dad was. When he first moved out, he lived with his mother and then moved to his own apartment. Friends and relatives joked that he was "slumming it" by choosing to live with his mom or in an apartment, but none of that seemed to bother him.

Come to think of it, nothing seemed to faze my dad. He focused all his attention on his children and his work. At that point, he had been a police officer for 15 years. The mental toll his job took on him is something I will never fully understand. I was always curious about his job and asked about his day regularly. Typically, I would get the same answer: "I wrote a ticket or two, responded to a few calls, and did some office work." He knew I craved real stories of crime, but my father's world remained a mystery.

In my eyes, I belonged to an elite society of children. In a weird way, it was an honor and privilege to be the daughter of a police officer. But in another way, it was completely normal. The majority of my "family members" were not actually related. These "aunts" and "uncles" were my dad's work friends and their wives, my "cousins" their children. I never thought anything of our annual trip to Lake Shasta, where our parents would teach us to shoot from the roof of a houseboat – legally, of course. I figured all parents quizzed their children on what to do in case of a break-in. It never occurred to me to ask why, when purchasing his first home, Dad was hesitant about a two-story house because it would be more difficult to escape in case of emergency.

This was my life. No questions asked. Well, at least until eighth grade, when, suddenly, my dad's job made me a tattletale or a snitch. I had always been proud of my life and my dad. I began to question what I had been told about police officers and soon believed the sad lies of the misinformed teens I knew. I lost a big part of myself for a while.

It wasn't until a few weeks ago – when my dad and I sat down to watch the movie "Taken" – that a bit of my father's reality was ­revealed. Much like returning war veterans, many police ­officers deal with post-traumatic stress disorder. My dad doesn't like to talk about what happens at work. He explains that it's to protect me and to keep me from worrying. Watching "Taken," which depicts a law enforcement father fighting to save his daughter, inspired my dad. Suddenly, the truth began to spill out. He couldn't stop saying how much he worried for me and truly cared.

I don't have to be the person staring into the barrel of the gun to feel fear. I feel it every day. I see my dad and some of the most important men and women in my life fight for me and those they love. There is not a moment my dad is on duty that I'm not worried for his well-being; my police family is always on my mind.

What I have come to realize, as the child of a police officer, is that the world is a cruel place. People kill because they can, and at any point the person on the receiving end of that anger could be someone I love. ­However, we as humans cannot live
in fear. I will not live life like that. I believe there is a perfect balance ­between the power of fear and the
power of happiness. And I have my dad and my police family to thank
for this.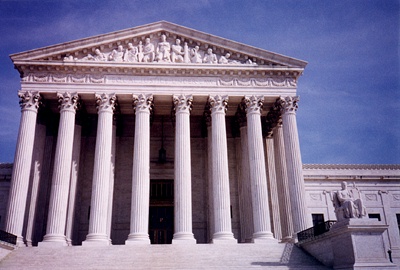 © Whitney K., Milford, CT