Bears really really suck!
March 18, 2010
It was summertime in Southwestern Montana. Mom and Mike decided to take my younger brother Josh and me on a camping trip. Mike's teenage cousin Kayla even tagged along with us. We hopped in Mike's white 4x4 pickup truck and we were on our way. We drove for 2 hours at least and finally got to Lake Mussigbrod campground. Lake Mussigbrod is just a small lake, located near Wisdom, Montana. Well, we got all our stuff unpacked and our tents rigged, and were on our way to the lake to do our daily dose of fishing for suckers to catch burbot-ling later on in the night. Burbot-ling is like poor man's lobster. It is by far the most delicious fish I've ever tasted next to smoked salmon. Anyway, the guy in the spot a few down from us pulled up on his 4 wheeler and stopped.

"Umm…hey…guys…a bear invaded my camper down here last night. It might not be such a good idea to camp here tonight." The guy said.

"Oh, thanks. We'll be okay though" Mike insisted.

"Oh, okay then. I just ust thought you might like to know." He drove off.
We went down to the lake and fished for the rest of the day. I only caught one small brook trout. But that doesn't matter. What happened next was the interesting part. Josh, Kayla, and I were all getting very tired because it was like, 9:00 at night or something, and we desperately needed some Zs. So we headed back to our camp spot. Now, since there were two teenagers in the tent, we, as teenagers always do, spent our time talking and giddying around till 12:00 at night. We kept on hearing little crunchy noises outside our tent and we thought it was a squirrel or some other small furry mammal. So, we figured "Oh well, whatever" and partially went to sleep. We finally heard the jingle of Mom and Mike's fishing bells and let out this huge PHEW!!! I heard them say "good night guys!" and went to sleep again. Around 2 AM or somewhere 'round there, I heard this huge BAM!!! outside our tent.

"What was that?" my mom asked in a worried voice.

"Nothing" Mike said, "Go back to sleep."
Not even two minutes later I heard the BAM!!! again! Something wasn't right, but what?

"Mike, you get your butt out there and see what's happening!" my mom exclaimed.

"Okay! I'm going!" Mike yelled.
I heard the putt and the crackles of the tent's nylon fabric as Mike stumbled about in the other tent. He went outside, and I heard this yelling and everything. What the heck is going on? I thought. Mike yelled something about "cooler" and "bear". Holy crow! The guy from the day before was RIGHT. There were bears back looking for their breakfast. I was hoping none of us were on the menu. By now, my adrenaline was higher than Carlos Slim Helu's credit card bills. I was freaking out. I slipped on my sandals half asleep, with my mom yelling at me to get in the truck, and ran as fast as my half asleep short legs could take me. We were in that truck until 5:00 in the morning. When we went through our stuff in our coolers, it was pretty funny. The bears could care less about our fruit we had in supply, but man, they loved our condiments. There was ketchup and mustard EVERYWHERE. Why couldn't they take the brats and make a picnic out of it?? Mike had a big brownish mark on the side of his truck in the shape of a paw. That night was chaotic, and I despised bears with a fiery burning passion from that day forward.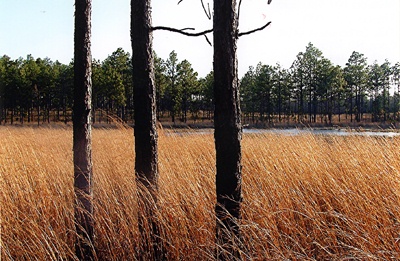 © Mikaela M., Cary, NC