Negativity
March 17, 2010
Being positive is the most ideal way to live our life. In a lot of articles, movies or advises; they always tell us to use a positive way to face problems. There's a theory that the world is round; when we face an obstacle, we should view our problem in 360 degrees. There will always be an easy way to solve them.
We sit down quietly by ourselves; we will eventually look back to our past. We sit down quietly by ourselves, we always think of the problems in life. Life will be more interesting and easier if we can be positive; smiling is the key of being positive. Past is things that had already happen and we shouldn't be bothered by them again. We should learn from it and remember not to make the same mistake. Recently, I was talking to an old friend and he is telling me how much he regrets not treating his girlfriend better—which had just broke up with him. He told me a lot of his memories from this relationship, how happy he was when they were together; how they are a perfect match but he ruined it. I encouraged him to not think of the dismal things in their relationship and just keep the happy memories, to learn how to appreciate others when he has a chance. Being positive is everything. There is a quote that someone told me when I was down. "We have been taught to believe that negative equals realistic and positive equals unrealistic." Realistic might be negative, but we should still make ourselves happier and face problems.
Positivity is always hard, we always feel negative when we sit down quietly by ourselves. When I am alone I will think of the past and future—my memories show that I am stupid and immature; my future shows me that the path I am walking on is always in construction. I am worrying if I will be successful. What will I have fulfilled from my achievement? Will my past merge with my future? I assume I am not the only one who is negative, but in my own theory, negativity is the energy to push ourselves to perfection.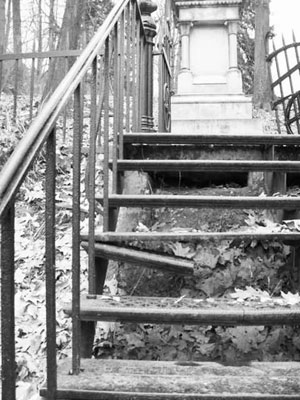 © Ginamarie D., Rochester, NY