The Sweetest Sound I've Ever Known
March 12, 2010
I paced towards my keyboarding class, rushing towards the eminent music that awaited me. I burst into the classroom and gazed around for my ever-joyous teacher when my eyes landed on the regular, bland substitute teacher, Mr.Something.

I would've been miffed by his presence, though since he didn't teach piano he couldn't really tell us what to do. So I shrugged off my turtle shell of a backpack and walked over to the enormous music closet. Swinging open the doors I grabbed my folder and a pair of gigantic headphones that even on the smallest setting, still couldn't fit my head.

I walked up the tiered steps to my Casio keyboard, sitting on my strangely teal colored table. Plugged in my headphones, and opened my music book…
…Lavenders blue… C G G … dilly dilly… F E D C…. Lavenders Green… C A A … when I am king…

Suddenly I am pulled from my dull nursery rhyme to the sweetest, clearest, and most untainted music I have ever heard.

I slid the bulk headphones off my ears and turned my head. All of my classmates were still, captivated in awe. The source of the music came from my teacher's piano. The one whom was playing was a boy, no older than I. His ebony fingers caressed against the ivory keys. His music filled the air, the song unknown and yet as comforting as my first lullaby. He played this unfamiliar lullaby for over ten glorious minutes, when he finally came to a conclusion I wanted to cry. But instead, I clapped. Everyone crowed around him, he was what we all hoped to become. We wanted to weave life out of ivory keys and take in the sweetest sounds of all.

Many of my classmates asked him what else he could play. He gladly obliged, his fingers glided over the keys as if he and them had been friends forever. I watched intently and listened like it was my religion. He free-styled and only played by ear no notes at all.He jazzed up familiar tunes, at one point he even started beat boxing along with a popular song.

He was amazing with a piano, I was laughing with joy at how beautiful his music was. This boy taught me what real music was… without saying a word.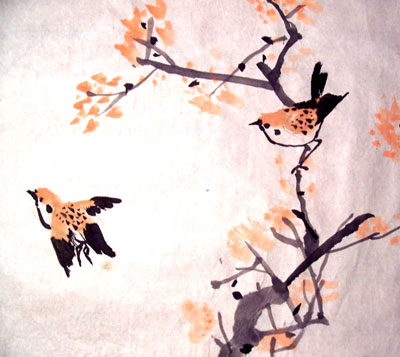 © Xiao H., Naperville, IL