Defining Reality
March 11, 2010
Ever since I knew how to hold a pencil, I have been making up stories and poems. Whenever I write, I feel the magical sensation of creativity flowing through me, out my finger tips and into my pencil. I live for these moments. The thing that I have been the most dedicated to in my life is most likely writing.

Sometimes I write to feel comforted. Once my father took my family on a camping trip to New Mexico. We went to campsites on top of mountains and in the middle of hiking trails, on one particular camping trip towards the end, I hadn't seen anyone besides my family for a few days and there wasn't cell phone service. I was feeling very lonely. I felt tired and sore from hiking all day and dirty since there was no running water in the woods. My parents were busy setting up the tent and my sister would not be very consoling, so I wrote a poem. I poured my heart out. I described the natural grandeur of the forest and my sufferings. Once again I felt magic flowing through me, and I was comforted.

Other times I write so that I will never forget strong emotions. Emotions are useful because they are what make us human beings. I like to save these up and use them to relate to characters in stories and friends. One way that I save these emotions is through keeping a journal. I write in my journal every time I am feeling particularly sad, angry, euphoric, or hurt. I write quick little notes about how I am feeling and what I am thinking

Sometimes I write to remember a wonderful experience or place. Venice, Italy is one of these amazing places. When I went there I saw exquisite artwork, ornate architecture, and dazzling canals. The piece that I have put in my portfolio, Into the Sunlight is about a boy living in Venice who is looking for his missing best friend. I put the setting in Venice, because it is one of the most beautiful places I have ever been. I wanted others to experience the magic of its fairytale-likeness, so I used art, my art form - writing.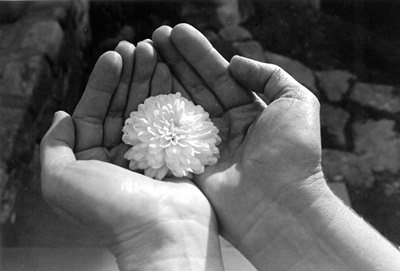 © Beth S., Marblehead, MA