I keep getting farther and farther away from you!
March 1, 2010
I keep getting farther and farther away from you!




Me and my dad don't have a good relationship with each other. It has made me extremely mad at him how he used to treat me in the past. It felt like he would put me aside for later or for never. I have all this hatred built up in side3 me. It hurts me that he doesn't care to be there for me. Or even to call me on Christmas or for my birth day. And to call me to tell me that he loves me.


I always was having to be the bigger person and call him to tell me happy birth day or merry Christmas. I've came to the point where I had enough. He always brought different girls home every night when I lived with him. It's gotten to the point where I would walk out on him while he was yelling at me. He would never be home to help me with my home work or to tell me "I love you".
I had to always live with my Aunt because he never wanted me there or he had a different girl there every other night. Or he tells me he had to work late that night. I keep getting farther and farther away from him. To where I would hate doing things with him and its gotten to the point where I hated being around him.
And I would beg my aunt to come and get me. I don't know what its like to have a dad to be there for you, or to hang out with. It was a heart ache and pain to go threw this. And all I want is for us to have a good relationship. And for him to call me and tell me "happy birth day" or I love you. But I realized that that will never change. But now I live happily with my mom. We all ways hang out and to stuff with each other. I will all ways wait one day for that phone call some day.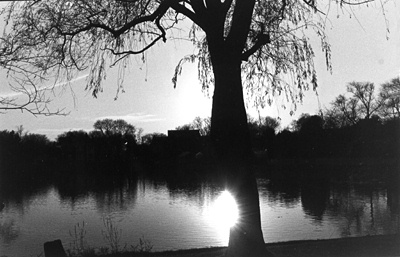 © Chuck K., Marblehead, MA