Friends, Friends, Friends... or Flavored Candy?
March 6, 2010
When I think of friends, I think of flavored candy. There are the spicy hot ones, the sour ones, the sweet ones (It can get annoying at times, but it is nice to have a friend who could elevate your self-esteem), and there are also the flat-out disgusting ones (they are so weird and nasty, but yet you find yourself still talking to them). My favorite ones are the hard ones and they are also <i>so</i> good (as if a best friend could not be described as this. I think not. They're stubborn, [thus comes the hard part as in they are hardheaded] like you, good to be around or at that thought, good to even look at). Does this even make any sense to you? If so, then you are on the right pace. Friends, friends, friends or … flavored candy?

Would candy be candy even without flavor? I honestly think so. If a friend can be a friend even if they're so damn blunt, then candy may as well be, lets say, 'sometimes' unflavored. At that thought, gum would fit into an example like this. At first they seem so cool, nice, and <i>yummy</i>. After a while you think twice about why you are wasting your time with this piece of gum or person. So; why do you chew gum? Why do you really hang out with this person? Does it really satisfy you to the point where the munchies go away? Do they satisfy you enough, were as, you're not bored anymore? I think not… again. I wouldn't exactly say it's because you want to or you <i>have</i> to. I think it's because you see other people chewing gum. This is my thoughts on gum and my guess on yours as well, "I'll sit here and fit in, my feet on the chair, and chewing gum. Just like everyone else in the room." So; to my real point now, some friends are just people to be around, to make you seem… cool or at least some-what decent. There is always that one friend.
I could've just told you that from the very beginning, but I just <i>had</i> to mess with your mind. :)

Note: You may not think so, but think about it hard… Do you <i>ever</i> hang out with that person? Trust me; they're just a show you walk around with in the school hallways.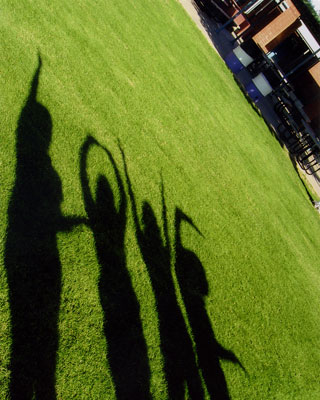 © Lindsay - Elese G., Phoenix, AZ