Something Feels Different.
February 26, 2010
Something feels different. I would explain to my mom after I got out of the pool that summer. She said it was just the water and put we put it off for two weeks. But the feeling was still there. Know how when your foot falls asleep? It gets all tingly and feels weird to walk on?

That's how my entire left side felt.

I was 11 when all this happened. A couple weeks before the new school year started. Not a lot of people knew what was going on. When we went to the doctors, they didn't know what was wrong.

They admitted me.

They did so many tests and they were so long. At first the doctors said it was a disease called ADEM. They gave me my steroids and sent me off.

Two years later, it returned.

When it came back, everyone was appalled. They didn't know what else could possibly be wrong with me with me age. I was 12 when it came, but it was two months before my birthday. When they did more tests, they found out that I had a disease called MS. I guess I had it since I was 7 when it really started.

Friends came to see me.

I got cards and flowers sent to me. Even when people came to see me, it really didn't make me feel much better. I had to go through physical therapy, I was never hungry, and I was missing my season of softball. Yeah, I know, you think that sounds lame. But I guess you don't know how committed to my sports I am. They prayed for me at games and said they won them for me.

Getting out of that place, the hospital, I mean.

There was a softball game the next day and I was planning on going. When I showed up, they were in the middle of an inning. My entire team ran over to greet me. The umpire looked like he just got smacked across the face in shock. Coach explained it all. As they walked with me over to the dugout, I got some water and watch. I saw one of my best friend's brother, so I went over and said hi to him. He is one of my friends, too. Only a grade younger, though. I said hi to all the parents too and they asked how I was doing. I said better.

It's all up to the medicine.

In august, actually, it was a couple days before my birthday as I recall. I was turning 13 and I got a huge responsibility on my hands. My medicine came. Rebif is the brand. In other words, I have to get shots. We changed the days so I now get them on Monday, Wednesday, and Friday. But before it was…I don't really remember, hmm, I know it had Saturday in it though, because my party was that day and I got that day.

My friends are the best.

My best friend, the one who's brother I said hi to at the game, remember? Well she had a project in Reading. It was around Christmas, and they had to write about how if they could give anyone one thing, what would it be. She pulled me aside, they were hanging on the wall, and she said she had to show me something. She told me to look at hers. When I read it, she had written about me. She said she wanted to give me a healthy body. I told I was going to cry. She told me not to cry. When I showed my mom I started crying though.

I'm still standing strong.

Yeah, I have to get shots Monday, Wednesday, and Friday, but I'm fine with it. Yeah, they do leave unsightly red marks, sometimes even bruise, but I'm fine with it. My friends and family all understand what's going on and they're very supportive.
I Love Them.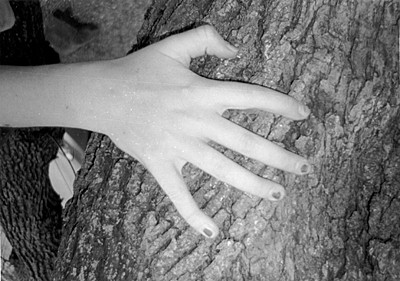 © Abby O., Marblehead, MA