The Loss
February 21, 2010
We have all lost something we deeply care about, from close pets, to close family, we all know the feeling of dread and emptiness when they are gone.

Nine months ago in six days, a baby goat was born. His name was Kaz and I loved him with every fiber of my being. I bottle raised him, and he thought I was his mom; and I was, I was his adoptive mom. He followed me around like a dog and slept with me in my bed at night; we were closer then I could even be to a human. Two days ago, I went to Kaz's pen to take him on a walk. He was laying on his side, crying out in pain, and wouldn't get up.

I jumped the fence and ran to his side. He was still alive, but he was barely conscious. I wrapped him in my jacket and holding him, I walked him home as fast as possible. When I finally got him inside, I grabbed my comforter off my bed and wrapped him in it. I checked his temperature: it was 93 degrees, a normal temperature for goats is 103. He was close to death. Choking on sobs, I called my mom, I was certain his death was imminent and I couldn't speak.

She couldn't get off work for several hours later, and still, we couldn't find a vet who knew about goats, who was willing to come in and work on him in emergency hours. Finally, we found one and rushed him to the office. The vet ran several tests, while we, and the vet's assistant, worked to get his temperature up. A blood test revealed that his glucose level was five times lower then usual. His stomach hadn't been working correctly for sometime, and now it was all catching up on him. Several glucose injections later, he began to perk up, and then he seemed to go back to normal. We were told to force feed him and keep his blood sugar up; and then we were sent home. He declined throughout the night and following day. We couldn't afford a hospitalization and called our vet, he told us to just keep doing as we were doing.

I refused to sleep, I held him all night long, as he grew sicker and sicker in my arms. I've never felt more hopeless. Finally, at 2:45 AM, February 20th, he looked up at me one more time. I whispered, "I love you, I love you," over and over, as his blurry eyes gazed into mine one last time and he let out big breath; the sparkle left his eye. He was gone. I held him close for several minutes and cried. Finally, I wrapped what he had left behind in a towel and went to my mom.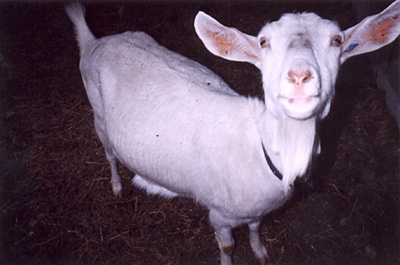 © Todd C., Wilmington, DE