The Pink Pillow
February 20, 2010
It took only one moment for my views of a single woman to completely change. Almost every last one of us has had or will have a time in our lives that will completely change our views of a person or of everything around us. I too have had an experience exactly like that. One day in 2007 my mom was diagnosed with a fatal disease, breast cancer. Pride fills my heart knowing the experiences my mom went through and how well and unselfishly she handled it. That single moment I found out changed my whole thought of her.

Walking in the door it seemed like a normal day. Little did I know that was all going to change. As I headed toward the kitchen with my younger brother, Ben, we noticed a small pink heart-shaped pillow. Stitched on the pillow was the saying "Find a Cure." My mom was known to buy things that were for things such as charities, and girl scouts, to help people out. That's when my mom walked in noticing that my little brother and I were observing the pillow.
" Do you know what that pillow is for?" my mom asked catching Ben and I off guard.
We turned around out of curiosity and shrugged.
"I have Breast Cancer." she said.
My mind went completely blank then raced with thoughts and ideas. It was like a red light just turned green in Time Square. I was so overwhelmed by the idea that I couldn't even understand what she had said. When I finally came to peace in my mind, I thought, she looks the same, she sounds the same, how could this possibly be true? Then my image of her began to morph. She wasn't just a mom anymore, she was hospital patient. Then everything around me seemed to twist and turn into a hospital scene, a month or so had gone by.

My mom was in the stiff white sheeted bed resting her head on the tough plastic pillows. An IV unit was attached to a pole next to her with tubes and wires running straight into her body. This was her first of many treatments of chemotherapy. Lying in the bed with no make-up and as pale as a ghost she looked sickly to most. But what I saw was a warrior, a fighter, who had done everything to help her family.
Through her treatments she remained strong and completed the same duties she had before. She continued to drive the multiple hours to get her three sons to and from school. Cooking meals and working her full-time job helping senior citizens at a chain of nursing homes was just more that he refused to take off her list. My mom remained strong the whole time.
Divorce was just one more thing she was coping with. As she was starting her treatments, her and my dad were settling all divorce issues. Driving distances, custody, and other issues were being resolved. A lot of stress was put on her and it wasn't helping her feel better. On top of the sickness from chemotherapy she had stress. Many issues put stress on my mom during the cancer treatment.
That seemingly average day completely changed my mind of the kind of person my mom was. All the pain she went through while completing all her duties. Many would call her brave and a good influence. I would call her a warrior, a fighter, and an inspiration. My views of her will never be the same. Now she will be much more than just a mom, but a living miracle and inspirer. All my views changed, and it started with a pink pillow.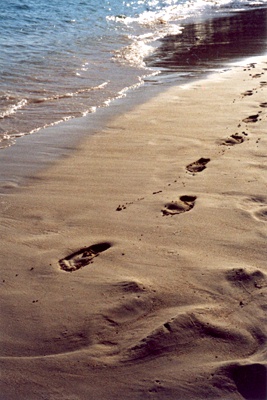 © Ashley B., Potomac, MD