Teenage love
February 17, 2010
Ever wonder if you can find love at the age of 15, 16, 17, or 18. At the age of 15 I met someone who changed my life I am 17 now and still this person has not left my mind and everyday my feelings get stronger. People tell me its just teen love honey, and you'll get over it soon. I hate that because I know my feelings and I believe they are true.

This guy I talk about is amazing, he makes me smile. Not many people can do that except my family. Before I met him I felt lost in the world a normal teenager who doesn't know what to do next in life, but after I met him there has not been one day where I feel this way. I feel like I have found my way into who I am and what I want to do with my life. I have told him before "Thank you for finding who I am." and he doesn't know what or how he did it, but he's thankful for whatever he did. He is someone I can truly be myself around, there's not to many people who make you feel like that right? Well I am totally myself around him and he loves that because he's himself around me as well.

Another good thing about this feeling of love is that I can tell him everything that crosses. He's the only person who knows everything about me and he's like my diary, all of my feelings are inside him because I tell him instead of writing it down. And of course he is always there for me. I believe I am in love.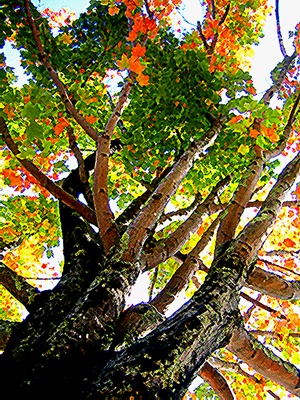 © Kathryn R., Shelby, NC