Through A Tragedy, We Come Together.
February 11, 2010
I can't find the right words to explain how I feel right now.
The emotions I can't explain.
Sadness?
I still don't think I should feel it.
This is not my pain.
I have no relevant reason to cry.
My friends tell me I have every right to cry.
This still impacted me.
I'm fighting with myself.
One half NEEDS to cry.
The other is calling myself a liar.
"You're not sad."
"Who are you messing with?"
"This is just you wanting attention and sympathy."
"You're ignorant."
"Stop being an overemotional cry baby!"

In a small town, tragedies hit you hard.
Harder than you would think.
It messes with people.
Their emotions are toyed with.
When it hits so close to home, so close it breeches the secure boundary we make for ourselves,
we are overwhelmed.
The warm security blanket we draped over ourselves is snatched right off our warm bodies.
A sheet of ice replaces our soft, warm sheath.
We didn't expect this.
No one did.

As much as I love God, he scares me.
He controls everything.
Life.
He chooses when it's our time to go.
Whether it's in the next 30 seconds or 50 years from now...
I've come to learn that alot of us waste the one life, the one chance we get.
We waste it being, angry, sad, hateful...
We don't take the tie to just BE happy.
Our kindness isn't used wisely.
We spend more time saying, "I hate you," rather than, "I love you."
We make fun of people who may be different than us in the most simple to diverse ways.
We can't just choose to compliment our enemies,
to cover hate with love.
Our ignorant choice is to hate those who hate us...sometimes we hate those who choose to love us.

Before we know it, it's going to be too late.
We won't be able to say the words we have been longing to say.
Maybe our last words spoken to someone we love weren't the nicest someone could hear.
Maybe that person leaves forever and you have to live with those words ringing in your ears.
If it was I who had said those harsh words, I would feel guilty.
Extremely guilty.
I'd be consumed in the guilt from not saying the words I had ACTUALLY wanted to say.
But to cover up those words with terrible things no one wants to hear.

Why does it take a tragedy, such as death, to bring human beings together?
Why does 1 person have to make themselves feel better by putting another down?
Why do things like this happen?
Why is hate...hate?
Hate is a powerful thing.
Sometimes it's the last thing a person remembers.
The last thing they knew that came with life.
They leave with the thought,"Hate comes with life."
But there is one thing more powerful than hate.
There is one thing that could change everything.
Love.
It's more powerful than tears and hate combined.
But who chooses to hold this weapon?
It seems as though we're more afraid of love than a gun held in the hands of a murderer.
This writing may seem like it went off topic...but I assure you, it all pieces together. In one way or another.

Life, it goes fast, some waste it with hate and unhappiness, some wear their heart on their sleeve.
It can be lost in the blink of an eye.
The loss of life is a terrible thing.
It brings people together in many ways.
I wish that everyday would include people coming together.
I still don't understand why pain has to be the glue in society.
We're all here for a reason.
Just like we all leave for a reason.
"It's time to go."

I may not have know this person who left us all,
I may have only seen a picture in a newspaper, in a yearbook, or on the internet,
but the loss of that person has touched me and hurt me as well.
My friends, my classmates, my enemies, my teachers, they are all in mourning.
To see them all in pain hurts me and makes me remember that it could all be gone without a moment's notice.
Life shouldnt' be spent hating, not knowing, or sadness.
Life should be spent loving, figuring things out, getting to know people, being happy, and cherishing every moment that you get to see the sun.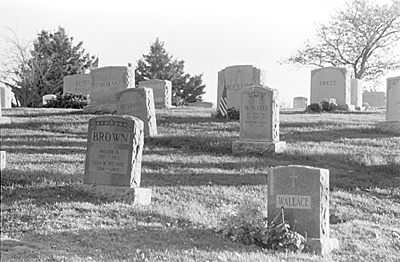 © Jenna H., Marblehead, MA