Teens with Mental Problems are "Crazy."
February 9, 2010
At fifteen, I've cut myself, taken anti-anxiety medication and gone off it (completely cold turkey), seen a therapist for over a year, stood up to my emotionally-abusive dad, been hurt many more times than I can count, had my blog watched because moderators thought I was suicidal, and have gotten panic attacks. Why? I'm one of the thousands (maybe millions) of teens that suffer from anxiety problems (in my case, Social Anxiety).

As a person with anxiety--and a person who has seen how a mental illness can destoy a family--I've learned a lot. What I haven't learned, however, is how the "normal" people can so easily call those with mental issues crazy. We're not crazy; we're hurting. In fact, most of us are even stronger than those who don't have a mental illness in the end. Why? Therapy teaches you a lot. I've gained self-confidence, a person to confide in, worksheets to look over. I've made goal lists and completed them. Best of all? I learned to apppreciate the little, everyday accomplishments.I know that it's okay if I failed, just as long as I tried. I learned to believe in myself.

Most people that have a mental illness have lived in a mental prision for a few years or most of their lives; they've been through their own personal hell and I assure you, it's much worse than whatever drama you think is the end of the world. Drama goes away within a few days, a week, or a month. But recovery after getting help, if they do, and the mental prision they live in before they get help? That can take years.

Worst of all? You can probably go to your room to escape the drama. They can't. The thoughts whisper in their heads long after they've been in their rooms or houses.

Next time you call someone with a mental illness "crazy," think better of it. You have no idea what's going on in their heads and if you did, you'd be envious of everyone that lives semi-normal lives, without the "crazy," "suicial," and "psycho" comments and names.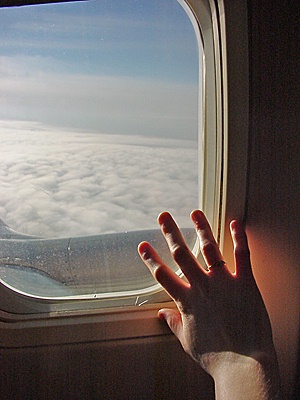 © Greg K., New Lenox, IL