Trip to Koh Lao Island
February 3, 2010
Visit to Koh Lao
"All right, my little monkey lets sing this song together!" I said.,
"Chang Chang Chang." The children sang the elephant song that I had taught them a moment ago.
During summer break, I visited Lao, Ranong in the south of Thailand to live with the Moken people for one week.

This was my second time. I took the bus from Bangkok overnight. I arrived in the morning and took my stuff in the house. My arms and my legs could not move, my eyes close together with my head nodded. My body told me to find a bed and lie down. That day I started teaching the children at their school. The teacher at the school, named Kru Pong, and I drove to the market to shop for food, clean water and ingredients for their lunch. After that I took the boat go to the island. "Burenn burennn," was the sound of the fisherman's boat running on the sea. We saw lots of the big fishermens' boats assemble and exchanging their products.
When I arrived at the island, the children were in school. The island has only one school, a kindergarten, and the older children go to public school on another island.
"Hello teacher!" one of the children came to speak to me.,
"Hey guys, how are you?, Do you all remember me?"
"Yes, of course" all of them answered me.
Today I taught them to read and write Thai and play football. When the children kicked the ball it went to the goal and all the team was glad, and when they felt the ball they laughed. At lunch time, I cooked Pad- ka-poa for them. I know that the Moken children like to eat spicy food. In the afternoon I drew pictures and danced. When the children went home they got some snacks.
After that I waited for the children who study at public school. When they arrived I helped with their homework and played some games. Then we had dinner before going home.
I was really exhausted but happy to help them. It was a great experience at Koh Lao.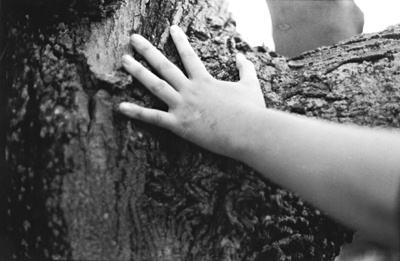 © Elana N., Marblehead, MA