The Hardest Day . . . .
January 25, 2010
November 2, 2009 - Today Honey wasn't doing good. On sunday we decided that it was time to put Honey down. Later that night I was in hysterics that I was going to lose my best friend. I got up from my bed and stood in the middle of my room. I looked up at the ceiling and said, "God. Please send me a sign. Send me anything that tells me that I'm making the right decision."

November 11, 2009 - Today was the day that we were going to put Honey down. Honey and I got up and we went into the laundry room, Honey went to the garage door to get fed, and then she started to suffocate. She fell down and couldn't get up. She had a mini stroke right in front of me. A couple minutes later I stood in the middle of the laundry room, looked up, and said, "Thank you God. Thank you so much." I knew then that he had sent me the sign I had asked for. A half hour before we were going to go to the vet's my aunt came. She was in tears and I ran upstairs because I couldn't take it at the time. I looked out the upstairs window and saw our cat, Missy, dead on the road. She was in horrible shape and was hardly recognizable. The only way I knew it was Missy was by her fur. Missy had never gone near the road. God didn't want Honey to go alone. She'd never been alone in her life. My dad went and got her off the road and buried her. We then went to the vet and we were all in tears. The vet tech set a blanket on the floor and Honey and I layed down on it. The vet came in and gave her a sedative to make her sleepy. After about five minutes she was asleep on my mom's lap. It was the best sleep she's ever had in a long time. After another five minutes the vet came back in and gave Honey and IV. The vet said that we were making the right decision and that she was really sick. She was so sick that she hardly had a blood pressure. The vet slowly administered the anesthetic. After it was done she asked if I wanted a lock of Honey's fur. I nodded yes and she shaved off some fur and gave it to me in a bag. She checked to see if Honey was gone and told us that she was. We stayed with her for about ten minutes. I kept waiting for her to wag her tail or lift her head, and she never did. I said my goodbyes to her.

God works in strange ways, but knew that Honey and Missy needed to go to heaven together. I only wish that Missy would have gone a different way.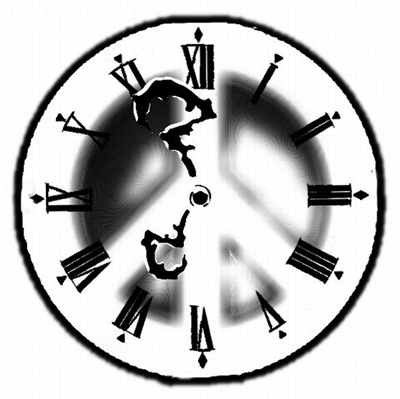 © Joseph S., San Anselmo, CA