My Friends
January 22, 2010
My friends mean a lot to me. They're always there for me when I need them. I consider my friends like my second family, because they are there for me unconditionally. I think that when you have a real friendship with someone for a long time, it's worthwhile, and you know that person is going to be there for you.
My best friend Dora means a lot to me! She's like the sister that I've never had, but always wanted. I admire her a lot because she has gone through a real tough moment when her mom passed away last year. I trust her a lot and I always take for consideration her advice, but most of the time I do listen to her.
The next person is my friend Ariel. He's such a great person and always gives me good advice. He's always there for anything I need. He's like an older brother, because my real older brother doesn't really give me any advice since he's a real reserved person.
There are people that I didn't know until a while, but I like how they are and how we get along really well. Like Lupe is really nice, and well now she's one of the people that I go out with the most. I like spending time with her because I have a lot of fun. Also, Elizabeth is an interesting person that I get along with really well since I first met her. Next is Karla; she's really cool, too, and I love to talk with her. She's really crazy. I enjoy spending time with all of them and I feel really comfortable around them.
Basically, what I mean by all this is that I love my friends a lot. I hope that all the people I mentioned are going to be my friends for the rest of my life. They're really important to me and I hope that most of them will stay by my side forever.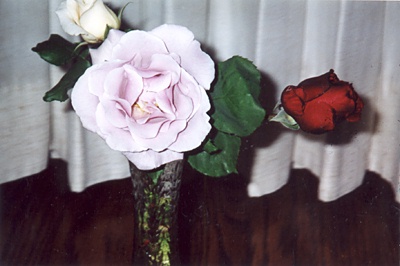 © Molly M., Palmdale, CA