Opening Night
January 20, 2010
Summer of 2005 was my debut. I had just finished the fourth grade and was moving on up to the "cool" fifth grade. What a change. Well, standing in the way of the fifth grade was finding out what to do with my summer. I usually went to camps, or stayed home hanging out with my sister. Occasionally, there would be a baby sitter to help transport us, because my parents work.


This summer, however, was different. Downtown, there was a children's theatre. We had been to some workshops, and seen a couple of shows. My older sister had been in two before, but I was too young to audition then. That wasn't the case any longer. Now I was ten, which was the age you were allowed to start auditioning. Therefore, my sister and I followed our mom through the front doors of the theatre to my very first audition.



That show was Charlie and the Chocolate Factory. It was a summer program that was a workshop/play. At the end of the summer we put together the show and preformed, just like the regular shows would. The only difference was that the cast was kids, ages ten to sixteen. I was one of the youngest and I didn't care about age. I was just happy to be in my very first show.


The summer was filled with ups and downs. I didn't have much time to be with friends because rehearsals were from one to four Monday through Friday. I had to memorize lines and remember blocking, and for a ten year old that can be pretty stressful. But it all paid off on opening night.



Everyone says you will get butterflies your very first show, and believe me I did. My stomach felt like someone had tied into knots, then scrunched it up into a ball, and crammed it into a small box. It was painful, really painful. I went through the whole show over and over again in my mind. I wanted to make sure I wouldn't forget anything. After all it was my very first opening night.


I am no longer a ten year old and the year isn't 2005. Now it is 2010, five years later. I recently finished my fifth opening night. That means five shows. The first one was the worst. Now that I'm older, I face the opening night jitters head on. Without them, I know I would be over confident and then something would happen.


Every opening night I have ever performed in, there is a strong energy in the air. In 2007, I received the privilege to be one of the leads in a show. My heart was racing, but the moment I got on stage I could feel the energy spreading in the room. I fed off of it, and that really helped my nerves.


For every actor, opening night may be one of the most terrifying experiences in their life, or one of the most enjoyable. The solid truth is, opening night will always be the show you remember.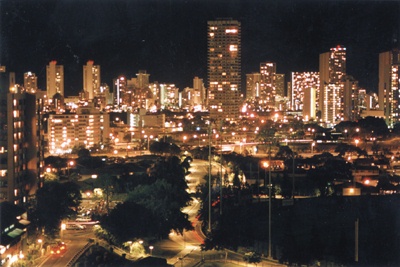 © Chris H., Honoka'a, HI