What are you doing to me?
January 20, 2010
The night I had been waiting for has arrived. 3 years and I was pumped to get those memories that my kids would had known. Prom night, junior year, I wasn't going with the person I really wanted to since he didn't ask, even though I had been giving him all the hints, so my friend Lorin and I decided to go together. We did all the shopping, new make-up from Sephora and getting our nails done.I bought the tickets, expensive as hell but I knew it would be worth it.

The day of prom my mom and I went to target, where my friend Lorin worked. I got some soda and I texted Lorin asking where she was at so i could do a surprise visit. Before I could even get the chance, Lorin texted me saying she cant go to prom because she cant get off work. 4 and half hours till we would have left for prom and she cancels.

"what do you mean you can't get off work?"
"I'm stuck at work and they said if i leave early to not come back."
"really? cuz I'm at target right now and you're not here. Bye"

She never did text me back. However, I thought I had the best outcome since she left her dress and shoes and makeup at my house. I kept it and told her she isn't getting it back. I wanted to cry to sleep but instead my sister, Chris a friend from school, and I decided to go hang out at his buddies place, Mark G. I was in a black skin touching dress with my hair and make-up ready. 4 inch heels on my feet. I didn't eat that whole day.

We jump into this guy's white jeep. He didn't look cute from the back. We get to his house and we all jump out and go inside. A pool table as you walk in, huge screen tv, jacuzzi, kitchen with liquor out on the counters, such a bachelor pad. Monster energy drinks are laid out. We gather around the counter and take a quick shot of something. I didn't drink, but I did that night.

"My names Mark Gu..." My memory is still hazy on that part.
"I just got back from Afghanistan. I'm a marine."
"How old are you"
"I just turned 17 in March"
"I am 25."
This guy got cuter and cuter the more shots he handed me. My sister and I were pretty tipsy by then and the jacuzzi was warm when i slipped my finger in to feel it. We take off our tops and grab a pair of shorts and slide right in. Mark and Chris followed us in. Chris was hitting on my sister the whole time. Mark was totally into me and I thought he was pretty cute.

By this point I was sitting on his lap and he started kissing me. He whispered in my ear, "What are you doing to me" I just smiled and that's the last I remember there. Some how from the jacuzzi I ended up in a corner drifting asleep upstairs. I see mark walk up the stairs and carry me into his bedroom. He lays me down. I snuggle into a ball in the cold bed and he comes over and started kissing me. I don't remember anything from there except hearing a co***m wrapper unravel.

I woke up with a headache and grabbed my stuff and said my sister and I need to go home. the ride home was silent. I must have given him my number that night because he texted me the next day asking me to tell anyone about last night because then he would get kicked out of the marines. Next day was school and the only person i told was the guy who didn't ask me to prom. I still have my ticket for prom.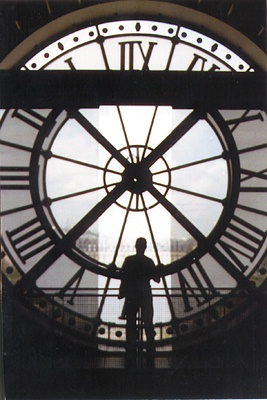 © Kelly G., Norwell, MA