Pretty in Pink!
January 20, 2010
I plopped my pizza-covered down on the table, snaking my legs under and sitting down. "So, whadda we talking about today?" I asked my buzzing group of friends.

Marissa laughed. "We're being weird. We're choosing colors that match our personalities."

"Cool!" I yelled, my mouth full of pizza. Marissa arched an eyebrow.

Cady turned to me. "We decided I'm yellow." I understood that without even an explanation. It made perfect sense; she could be mellow and relaxing sometimes but bright and loud others. Like yellow.

Sam, however, was struggling to identify with a color. Me and Marissa debated back and forth for fifteen minutes. "Turquoise?" "No, too live wire. Navy?" "Nah, too depressing. Orange?" "HA! No way, too obnoxious."

Finally, Marissa got it. "SILVER!" she exclaimed.

"Yes!" I yelled. "Sometimes, you're shiny and outgoing but sometimes, you're more simple and quiet." Everyone agreed; it was the best one yet.

I scrunched my nose up. "Well, what am I?" I asked.

Everyone laughed and rolled their eyes. "Brianna, you're pink, obviously. You've always the brightest in our little group of friends, both with wit and personality. Duh."

I looked down at the hot pink shirt I was wearing and grinned.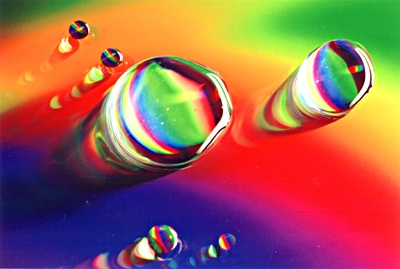 © Matt D., St Peters, MI