A PERSPECTIVE of MY LIFE
January 11, 2010
I can't remember all that far back; however, I reserved a spot in my mind about me struggling as a child. In the sixth grade, I started establishing goals; in addition to that, I started thinking how they would influence me in the future. Since my 6th grade year, I have set high and difficult goals so that I could test and strive through them and prove that I am able to accomplish my challenges without giving up, which most of the time I try to reconsider the things I am about do and attempt to approach my test/challenge with an efficient way. Mistakes caused me to learn life lessons and prepare me for the future. (Doing things right all the time won't teach you anything and cause you to get bored, mistakes are to teach and to get you pumped up.) I attempt to enjoy my life to the fullest even though life is not perfect.
Every time I travel, I enjoy the time to observe nature and animals. I strive to travel during the summer break. I gather more when I travel because I don't have much money, I am not able to travel as much. Traveling is fun and challenging, because there are too many decisions to make.
I enjoy school because it brought many challenges to my life. Although traveling is a learning experience for me, without an education it almost certainly wouldn't be. Without school, I wouldn't be multilingual like numerous others. I don't have the experience of switching schools other than from elementary to middle to high school. I am enthusiastic to be the initial one in my generation to even graduate high school and go to college. My folks struggle because they didn't have a valuable education and neither do my brothers. (My Dad had a graduated in a university in the Ukraine but what he learned is not useful here in the U.S. My mom was kicked out of school in the Ukraine because she was a Christian, so she was not able to graduate. My brothers dropped out of high school here in the U.S.
I was born in Denver but moved to Aurora on my first birthday. Since then my family has stayed in one place. My parents moved from the Ukraine with my two older brothers. My experiences living in one neighborhood, city, county, and school district are good but also have negatives in them. This teaches me what I need to change or improve in life when I am older. I am patient and confident in myself. I find comfort zones but then try to leave them by challenging myself. I am open to study many things in diverse categories, although I encompass a passion in computers and technical equipment. I don't give up; I just go on with something that is over the plank in complexity.
My explanations as well as thoughts fluctuate in different areas and I evaluate things to two perspectives. I think positive and encourage people to think positive. I am complicated to sway although I do alter my standpoint when I consider I made an error or think of the negatives. I try to get explanations on stuff to clarify if I am on the exact alleyway.
This is my view of my life and I want to be successful and make others successful in life. I feel sorry for those that don't care about life and feelings.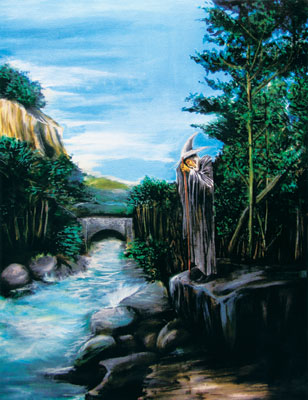 © Mick G., Bellevue, NE