Underwater Graveyard
January 7, 2010
The Day I learned that death can affect everyone no matter what. I remember flying to Cancun Mexico with my family, our friend Jake, and my brother's girlfriend Claire. I knew this vacation was going to be amazing from the very start. The sun was always shining, and the ocean was always crystal clear. Everyday was great except this one day.
Another sunny day approached Cancun Mexico. The sky had not one single cloud and everyone was in the water because it was so hot out. Down by the pool, a young child was having a birthday party. My mom and I could not resist the sun so we went and enjoyed ourselves by the pool. As my mom laid on the beach chair and read her magazine I dove into the pool. I love the rush of the cool water on my face. Everything was so peaceful except that I couldn't hear with all the racket coming from the little children giggling and flicking water at each other's faces. It was annoying but I enjoyed watching them remembering how I was once that age. All of the joy ended when I heard a scream. This wasn't a laughing and having fun scream. This was a scream you would hear after someone watched a scary movie. I quickly swam out of the pool so that I could get a better view of what just happened. My mom tossed me my towel and sat up to catch a glimpse of the scene over the crowd of people. The pool security guards sweep all the people out of the way so that there would not be a big commotion. When the view clears, I see a little boy flat on his back on the concrete. He isn't moving or breathing. The security guards let vacationers with CPR training get through and try to help. My mom and I stood there for the longest time waiting for something to happen. Only a miracle could save him now.
My mom didn't want me down by the pool anymore so we slowly walked to the elevator, but kept looking back thinking maybe he would be alive. When we walked in our room I couldn't stand not watching so I told everyone what happened and we walked to our balcony to watch the boy some more. I leaned over the railing and was shocked by how many people were crowding around the side of the pool on the beach mesmerized by the suspense building up in the blood of all the people helping this little boy. The beach crowd wasn't that big compared to all the other people leaning our of there windows and balconies. We all waited there for something to happen but the boy still lay there. Motionless. The mother of the child is screeching and moaning while men and friends were holding her down so she wouldn't get in the way of the CPR vacationers. I hear my mom whisper in shock, "He's gone, He isn't responding." Tears welled up in my eyes and I started to cry. I leaned my head on my brother's shoulder and he rested his hand on my head. I have never really had this connection with my brother but today I really needed it. I started to scream in my head all these questions while my eyes were closed shut, and my hands were forming into fists by my sides. Why didn't it work? Why did this happen? Why weren't the ambulance there yet? Why, why, why! I blink my eyes to see if I was dreaming but nothing changes except my blurry vision from my tears. I am awake! This is actually happening! My hands start relaxing because I have no more strength left in me to be angry.
A towel covers the body of the boy and the men finally let go of his mother. She strides over and grabs her pale blue boy hugging him and kissing him. She starts to shriek, "please wake up! PLEASE!" she is squeezing him and rubbing his back but nothing happens. My eyes are now all swollen and puffy from crying and my hands are trembling. I hear a clapping noise. My eyes dart from the towel to the mother. She is hitting the ground and digging her nails into the cement. I can't take the pain anymore, and I am the last one off the balcony. I drag my feet inside and look at everyone. They are all crying. Claire is sobbing as hard as I am and my brother is hugging her and comforting her. I run in my room and cry into my pillow. I pray for the family for so long. This day I will NEVER forget.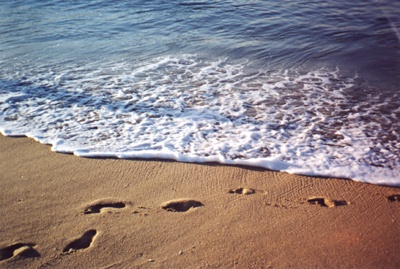 © Daniel M., Phoenix, AZ