One Day at Olive Garden
January 11, 2010
"How was your day?" my mom asked as I sat down in the car. I set my bag down by my feet and sighed.

"It was okay." I said, pulling my seatbelt on. "I have a ton of homework though." I saw my mom make a face at the statement but I ignored it and waited for my sister, Emalee, to finish getting in the car. My mom shifted into drive as Emalee finished putting on her seatbelt.

"So, how about Olive Garden?" My mom asked pulling away from the curb. Emalee and I agreed. We arrived at Olive Garden fairly quickly, mostly because there wasn't much traffic yet considering it was only about three forty-five. We walked in and were directed to a table by a waitress with dark brown hair and a bubbly personality. We gave her a drink order and my mom started a little small talk about our day at school. After the waitress came back with our drinks, we place our food order. My mom looked at my sister and me then.

"Girls, I need to tell you something." My sister and I looked at our mom with curiosity. She sounded so serious and upset all of sudden. "Your Dad left today. He said he isn't coming back." Emalee and I took a deep breath. Our Dad had left before, three times to be exact. I was immediately felt a sense of déjà vu. It seemed as much as my parents fought that it was only a matter of time before they couldn't stand each other anymore. Emalee and my mom had already started talking again and Emalee was asking questions. I just stayed silent. My mom looked at me and smiled lightly.

"It's okay, everything is going to turn out just fine Natalee." She said, but there was nothing she could do to make me believe her.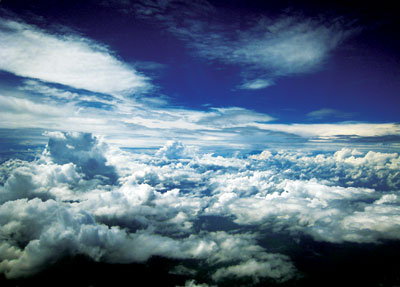 © Jacob W., Oklahoma City, OK