Aunt Audi
December 17, 2009
September 26th, 2007. It was just an ordinary day, just relaxing on my sofa, in a daze. After I awoke I heard the phone ring, it had frightened me. For some reason it felt like the ring on the phone was an intense warning signal. I answered the phone with a worried tone, "he-hello?" my brother in law John in response said, "Kelsey is having terribly bad contractions, tell mom and dad to hurry and rush to Bethesda as soon as possible". We bolted to get ready. It was incredibly early it was about 6:00am. It was extremely cold out, every time I would breathe or talk I could see my breath flowing in the air. Even though it was cold we wouldn't miss it for the world. We were all super excited.

We arrived at the hospital. Smiling with joy hoping that the baby comes out healthy. We ran up 10 flights of stairs to make it to their room on time. Out of breath and beat from running so fast we sit down in the waiting room. Kelsey didn't want us in the room until the baby was born. Unfortunately my mom, my dad, and I were waiting in the waiting room for a massive amount of time. It felt like the longest hours of our lives. Finally John ran into the room with the biggest grin on his face practically piercing us with excitement.

He screamed "she's here". We all cheered with "awws!" We went into the room where Kelsey gave birth, we saw the new addition to our family, Madison May Unzicker. I don't think I have ever seen such a beautiful baby before; she was petite, with her small feet and small hands. She was gorgeous like a diamond ring. As I was done admiring her, I looked over, I couldn't believe my eyes. I saw my brother in law crying for the first time. That is when I knew for a fact he was remarkably proud of his life. It made me feel happy that I have such a great, loving family in my life.

The whole rest of the day we were at the hospital everyone kept asking me the same question, "hey, how does it feel to be a aunt?" my response to everyone was "I'm pretty sure it's the best feeling that I have ever had". Since September 26th, 2007 Madison and I have had such a great relationship, she is such an animated little girl. She just had a birthday a few weeks ago. She's grown up into a little lady now. She has taught me a lot. She can always make you smile. She is just one of my joys in life. Every time I know I'm going to see her, I know for a fact it will be a good day. I love her to death. I love knowing that I have a little sidekick that is always looking up to me. I love being Aunt Audi!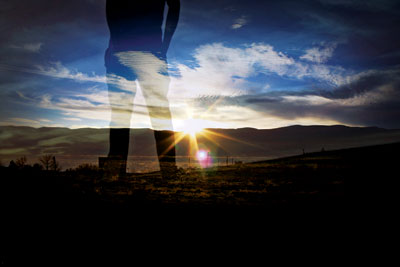 © Ezekiel R., Las Cruces, NM