King McGruff
December 4, 2009
Curled up on his scratching post, sleeping, he looked peaceful – almost like an average cat. Tiptoeing up to him, he opens one eye and glares at me. I quickly sweep him up in my arms and kiss his nose. He begins to stare at me like I'm crazy and demands that I put him down. I continue to hold him and rock him, until he pulls his back claws out. He's won this battle… again.

Exploring the pantry, I hear a "Meow" behind me. Ignoring him, I keep searching for something to eat as the meowing gets louder. I turned to look at him; he's begging for tuna. "No!" I shout at him in an angry off manner. Opening the refrigerator he meows even louder. "Meow!" I yell to him. We talk about once a day, exchanging hateful meows until my mom comes in. "Cede, knock it off and give him a piece of ham." My mom always chooses his side instead of mine.

Placing the ham in front of him, he looks up at me smiling. He looks adorable sitting there, eating his ham on the kitchen floor. When he's finished I pick him up to apologize, and that's when he hits me with his paw.

King McGruff needs attention, but when you give it to him he doesn't want it. When you ignore him, he bugs the heck out of you till you pet; then once you start to enjoy his company—he runs away. It's a love-hate relationship, with he and I.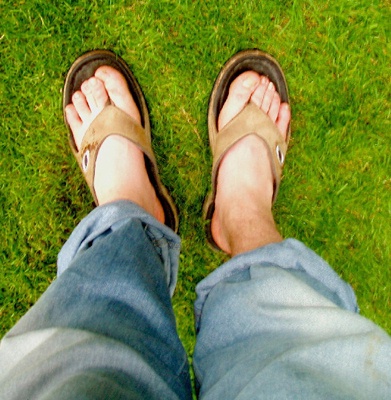 © Caitlin E., Sammamish, WA