Triumph over Heartache
December 2, 2009
Heartache is defined as emotional anguish, sorrow and great sadness. This emotion was all too familiar with Elizabeth. It all started six years ago. Elizabeth and her family had just moved from their small town in Illinois to their new town in Ohio. Mason, Ohio to be exact. Elizabeth was ten years old and she was to begin her 4th grade school year at the local school district. Moving from a small town to a larger one made Elizabeth feel a little scared but very excited as well. From all that she saw in her new town, Elizabeth was excited to meet new people and to experience what the town had to offer.
However, there was one thing that made Elizabeth fearful and that was to start a new school. Elizabeth had several learning disabilities and an underlying medical condition. This was something she did not like to share with others. Elizabeth felt that if she told people she would be made fun of and treated different. Elizabeth knew in her heart she wasn't different though. She has always been taught that God was her creator and he made you in his image. Even with that, Elizabeth still felt she needed to hide her disabilities. So what are these disabilities you ask? Elizabeth has severe Dyslexia, Central Auditory Processing Disorder, and Epilepsy. Dyslexia is a learning disability, Central Auditory Processing Disorder is disability that is hard for your brain to break down words or conversations that are spoken to you. For example, the dog in the park is black, may be heard like this. The jog in the pack is black. Imagine trying to make sense of any information when it can sound like that. Epilepsy is a seizure disorder. Elizabeth found out she had epilepsy at the age of nine months.

Elizabeth had to go through many different kinds of medications to control her seizures. Some worked; some didn't. Those that did work didn't work for long. It took 16 years to find the right medication for Elizabeth to be seizure free. However, because she suffered so many seizures for so long it caused small permanent damage.in her brain. Despite all of maintain a positive outlook first day of school well her first day of school was horrible. Quickly Elizabeth became an Outsider. She was made fun of being able to get her locker combination quick enough, and the school was so large that Elizabeth would get lost every day. Even with direction her auditory processing would kick. The nest day Elizabeth went to went to school. She still had tubule with her locker combination .when it came to launch time had no friends to sit with at launch so Elizabeth at all by herself at a corner. Lucky Elizabeth mother came to eat lunches her. After launch with her mom Elizabeth was begging her to tack her home. Her Mom said no you know I would love to take you with me but you only have 2 hours left of school. Ok said Elizabeth so then Elizabeth went to class.

Elizabeth's typical school day was hard for her. She would and not to go to school. The only thing Elizabeth looked forward to be moving into her new home. Over the course of the school year Elizabeth and her family tried every they could do to help Elizabeth with school.

Elizabeth family chose to take Elizabeth out of school and home school her. Elizabeth loves it. She was able to do her work at her own pace and Elizabeth's mom with the help of tutors was able to teach Elizabeth what she need but only in a different way.

Thing started look up for Elizabeth. At their new church that they joined (Christ church at mason) Elizabeth was place in the disabilities ministry where the word of god is given to you totally different. Just like her school work.

After several years with the help of the God, family, and church Elizabeth now teaches in the disability ministry. She also works in the nursery. Just last year Elizabeth stared a babysitting service called Elizabeth babysitting service where all your need are met

Elizabeth is now 16 years old and although she sometimes struggles with school Elizabeth has grown up to be a vibrant, confident and happy person who loves the lord, family and life.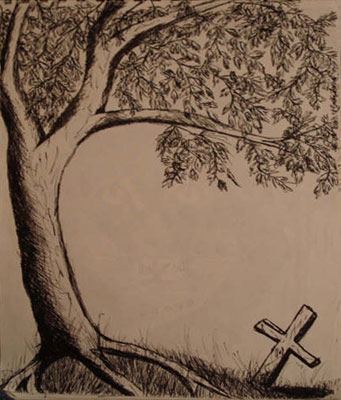 © Courtney K., Bethel Park, PA