Summer
November 30, 2009
The car screeched to a halt in front of the elementary school. In a hurry to get my cousin out the door, I said, "Have fun! Learn a lot!"
She said, "I won't!"

It was June, and I had the full-time job of being a nanny for my cousin Ashley during the summer. Every Monday, Wednesday, and Friday was summer school, and every Monday, Wednesday, and Friday, she dreaded waking up in the morning. When I picked her up that afternoon, I asked, "How'd it go?"
She said, "Awful." And just like that, she hated school.
When we got home that afternoon, she pulled out her homework, and I made her a snack. Only five minutes later, she was fidgeting with her pencil and twitching her legs—I could tell she was bored. Desperately seeking her attention, I told her funny stories about me tripping in the middle of class, or about the 100-Day party we had in elementary school. I even sang her a song counting by threes and fours in multiplication.

Most days after summer school, we played games where we were timed doing a combination of different things, like reading, writing, and multiplication. We would race each other to see who was faster. When she won, we would cheer and dance around the room, going ballistic; sometimes I would cheer louder than she would! It was only the middle of summer, but I could tell she was improving by the speed of her pencil and how accurate her answers were!

Whenever we had down time, I would sit outside and read a book, and encourage her to do the same. It came to the point where she would be the one to ask me to read outside with her, and help her sound-out the hard words.

By the end of the summer, we visited the library weekly, and scoured the bookshelves until there was nothing we hadn't touched. We read every genre, every author, and every plot.

"We're going to have to move somewhere with a bigger library if you keep reading at this rate!" her mother would say when she came home to find books and papers scattered over the kitchen table.
Her father was impressed too, adding jokes like, "Wow, Renee. You nanny for one summer and you've turned our daughter into a bookworm!"

As the leaves changed color and the weather slowly became cooler, September 1st rolled around, and it was time for school again.

This year when Ashley got up in the morning, she awoke with a bright smile and wide eyes—eager to learn. The transition from an unmotivated little girl, to a curious student was spectacular to witness, let alone influence. As I stood and watched her board the bus, I couldn't help but think that she had come a long way in these past three months. But when I really think about it, I was the one who had come a long way; without Ashley's struggling in school, I would have never built up the patience to help someone with her work, or never have truly felt the ups and downs of someone's frustrations and successes, as if they were happening to me. Throughout the summer, Ashley taught me how to be caring, kind, and help a person in need. With this knowledge, she has helped me grow as I have helped her.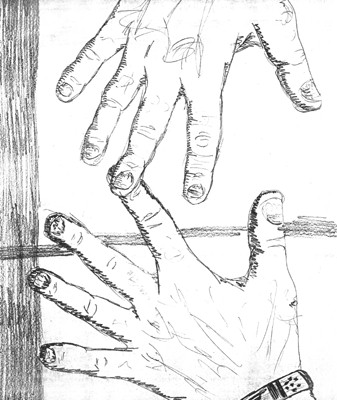 © Katie T., Hull, MA