Young Love
November 14, 2009
"Ali," said Erik with uttermost passion "you are the best friend a kid could ask for, I know I'm only 10, but it's true."
"Thank you Erik! You are my best friend too, always and forever! Promise you will never leave?" said Ali
"Promise!" replied Erik.

The next day Erik ended up moving an hour away, and didn't talk to Ali for 3 years, all contact lost, friends no more...but she was always there, in his mind, never forgotten.

Three years later...."MOM MOM MOM!!!!" exclaimed Erik "YOU WILL NEVER GUESS WHO I FOUND ONLINE, IT'S ALI!!!!!"
"Oh really? Good for you!"
So they talked, the next day, he asked if they could stop in and say hi, his mother happily agreed.
"AHH!!! ALI!!!!!" He exclaimed as he ran at her and threw his arms around her as she did the dame to him "I haven't seen you in years!!"
"I know! Why did you leave? You promised you wouldn't!"
"It wasn't my choice! Trust me Ali! I thought about you the entire time! A kid tried ragging on you, I slammed him into a locker! Thats how much I...I...I love you!"
"You love me? Well, I'm glad the feeling is mutual!!"

A few days later they made plans to hang again, so many obstacles in the way, but Erik strives and worked hard to be able to see her gorgeous face again.

"Yay! I'm glad your mom let you come over!"
"I know, I had to do major sucking up, baby, you are lucky I love you and would do anything just to see your smiling face!"

That night they went to a play, and afterward in the pouring rain kissed and made promises to once again, never lose contact with each other...Erik is going to keep it this time....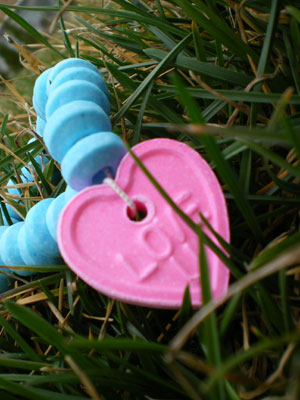 © Jennae P., Kennewick, WA