Replaced
November 14, 2009
Do you sometimes feel like the people you love are stealing your life? Like somehow they're replacing you and you hate them for it. Every time you see the, you just want to punch them in the face. But then you feel bad because you know it's not intentional. But there's always that little voice in your head telling you it is. That it's possible. Whispering that your friend, this person you love so much, hates you. That they're really just out to get you. To be you and take over your entire life. And even if that' not their intention, some days you just want to turn around as they come to say hello and just walk away. And sometimes you want to walk straight towards them as well and watch their pleasant "Good morning!" dribble out, unfinished, as their cheery smile fades as you shout at them "WHY ARE YOU STEALING MY LIFE, B****?!"

But it's not only that one person. It's also everyone letting her replace you. Everyone letting go of you and suddenly they don't talk to you anymore. Gradually, they stop even noticing your existence. You've been replaced for no reason and you feel like you could be on your death bed and these people who used to be your friends, who used to care about you, used to love you, won't even come to say goodbye. Like they'll simply skip your funeral because she's having a party.

And the more you try to get them to take you back, the more you lose yourself. Because sometimes it feels like in order for them to love you or even acknowledge you, you have to turn into something you never wanted to be. You're not you anymore. You're not even Hope. Because Hope is you and you are nobody. Someone no one else knows either. Just nothing. Because you've been replaced and all that's left is to spiral into a deep, dark, cold, lonely hole of depression. All that's left is to slowly resign into nothingness. Forever lost to the world, like the unknown territory of Atlantis.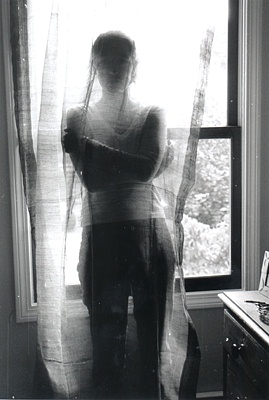 © Cerys W., Marblehead, MA