The Sweet, Lost Dog
November 6, 2009
It was a sweet dog. About half my five feet six inches, it was mostly black, with patches of amber brown and white. Its hair was pretty long, and its ears upright. A collar was almost obscured by the black ruff. I'd never seen this dog before.

Even so, it was like my heart went out to it.

I didn't realize at first. I walked away as it did, with my back bag hanging off my shoulder. But as the dog got farther away, I sped up too, rushing to get to my house. Mom was in the backyard, gardening. I told her about the dog, how I thought it was lost, and I asked if I could go look for it. She said of course, so I grabbed two carrots and started down the street. Being November, it was brisk outside, but not too cold. Some leaves were still on the branches, yet no one was out except a man up the street with his leaf blower. I started walking up the street where I had seen the dog. I kept going until I hit County Road C, which was a busy street and not easily crossed by people, let alone dogs. I turned and walked down the next street till I had basically circled the block.

I tuned back onto my street, and I saw it. The dog was standing further up, where I had already walked, in the middle of our thankfully not busy suburban road. When I saw it, I wanted it to come to me so much, I felt as if my heart was pulling me toward it.

I didn't want to keep it; I have my own dog, a beautiful black lab that I absolutely love. Besides, my mystery dog had a collar.

But I wanted her to be same. I wanted it so much. But she turned away from me and ran back up the road, much faster than I ever could.

When I finally made it up the street she was gone. And I saw mom driving up in our van. I got in, and together we looked for my runaway dog.

We didn't find her.

Mom thanked me for looking when we got home, and said my dog probably made her way home too. She had just gotten tired of her adventure. But I had been ripped in two. I couldn't concentrate on anything that night. I'd only wanted to make sure she was safe.

I'd lost her instead.

Later I wondered if there was a metaphor for life behind all this. But all I could think of was my sweet, unknown dog, lost. I keep looking down the street now, hoping she'll either come back, or that she'll come on a leash with a loving owner.

I just want to know if she's safe.

My sweet wandering dog.

Please come back.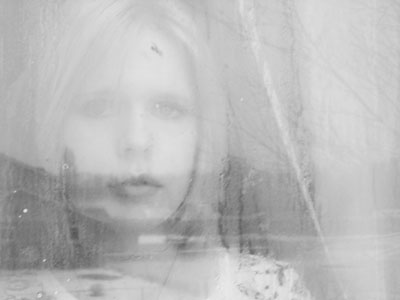 © Hannah S., Avondale, AZ