My trip
November 5, 2009
If you had a chance to go somewhere and you didn't have to a pay a thing, would you go?
I got a chance to go to Joplin, Missouri for one of my good friends 18th birthday. She had called me the day after July 4th, and had asked me if I wanted to go to her birthday party.

I answered quickly with excitement, "Yes, I would love too. When is it?"

"It's this weekend", my friend exclaimed.

"Don't worry about anything. I got the ticket and everything ready; I knew you wouldn't turn me down." She said with happiness.
I told my mom and she said yes I could go, I was happy as a free dog. I packed my things and was ready to leave on Friday. I left at night and got to Joplin, Missouri. It didn't look that big, but it was busy and really humid. I was in jeans and a sweatshirt. I was sweating my feet off in those clothes. When her and her brother came and got me, I couldn't wait to shower and take off the smelly clothes. Later that day, around 6, we threw her birthday party. It was a lot of fun. We had a big cake, fight Cakes were flying everywhere across the room over our heads. No one stopped to think of the mess we would have to clean later. After that, we kicked out the boys and we had a girl hang out, and sleep over. It was really relaxing. The next day, we woke up and decided to go to the lake and go swimming. We called all our other friends and we all went swimming. The lake was beautiful. There were people jumping off the rocks, swimming, and fishing. It was amazing to see how much fun everyone had! After swimming, we went back to her brothers' house and they did a cookout. The food was filled with all different kinds of colors, red, brown, yellow, orange, pink. The food was wonderful.
"I haven't felt this full in a long time" I said sleepily
"Same here," my friend said after me.
After the wonderful lunch, we left to Tulsa, OK where my friend lives. It took us 2 good hours to get to town. When we got to town it was late already, the weather there was more humid then it was in Joplin, Missouri. The next couple of days that I stayed in Tulsa, OK my friend and her brothers had taken me around their town and had shown me how the people there lived. I stayed for about 1 month but I had to come home early because of my sister wedding. I had a great time there. I got to see how different Tulsa was from Appleton. I had a great time! If you had a chance to go somewhere, even if it's only in Wisconsin, you should go. It's a good experience.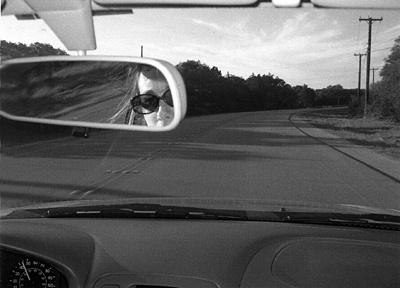 © Roxanne D., San Antonio, TX