Tuna boy
November 2, 2009
It all began on a warm summer day. It was like any other day and we were about to have spaghetti for dinner. My mom was cooking dinner and my sisters were in there room's. I was sitting in my living room reading a book. So we didn't notice when it happened. "The cats out of the house again!" my mom yelled.

"Oh no" I murmured because I knew I had to go get him

"Alex go get him!" my mom said as if she read my mind. I sighed and then walked out sluggishly to go find our cat named Rocky Balboa. Rocky Balboa (or rocky b) is a tabby cat that's about 2 years old. We got him at the pound so we don't know his real age. When I got outside I glanced around but I couldn't see him. I walked around the yard looking for him and calling his name. But that's when I noticed movement in the bushes on the other side of our fence. I looked over and saw my cat Rocky!

"Mom!" I yelled "the cat is on the other side of the fence!"

"WHAT!!!" she yelled in reply as she ran out of the house. You see that was the first time rocky went on the other side of the fence but now its become a regular thing. My sisters ran out too and they all crowded around the fence to see Rocky. We were all really worried and we were trying to call him over but he wouldn't budge. We tried reaching over the fence, trying to grab him through the holes we even tried to put a board over the fence for him to climb up but nothing worked. Finally after trying every thing we decided to send some one over naturally that "someone" was me. So then I began to climb over the fence. I got to the top and jumped down and as soon as I hit the ground, rocky ran off faster than lighting into the bushes. My mom was holding the toy that we tried to use to get Rocky back over the fence. I got the toy and started to wave it around to get his attention and he ran over and started to play with it. I reached down to grab him the he ran off again! I tried calling him but he wouldn't respond. Then my mom ran inside the house.

"Where are you going!?" I said to my mom who was already long gone. I stood there thinking of what to do next and watching Rocky mocking me by rolling around in the dirt meowing as if hes laughing at me. Finally my mom ran out with a can of TUNA! She handed me the can of tuna and I took it with a puzzled look on my face. "What do you want me to do with this?" I asked.

"Get him to come" she replied. After about 15 minutes of coaxing and throwing tuna he finally came. As soon as he was in grabbing distance I snatched him up and started to scold him.

"Give him to me!" my little sister said. So I gave him to my sisters and my mom who then ran off into the house with Rocky scolding him and praising him for coming back. But who was left outside trapped over the fence all alone and dirty? I was.

"OK" I said to myself "I'm OK", I'll get back over myself" I sighed and tried to get back over. I took me about 10 minutes to get back over but when I did I reeked of tuna and dirt. Yup, tuna . After all that my reward was the fishy, horrid, unnatural smell of tuna. I smelt like tuna for the rest of the night. And when every one asked me about why I smelt like tuna I replied: "Don't ask"

So from then on whenever the cat went on the other side of the fence I was called tuna boy and I had to go get him.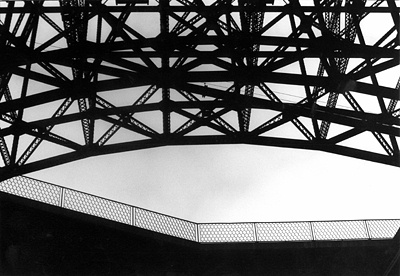 © Steve S., Marblehead, MA