Criticism
October 22, 2009
Most wouldn't say that Kelly and I look like sisters; but they aren't looking deep enough, they aren't using more than their eyes. If they only opened their eyes a little bit wider, they could see that our physical appearance may not be identical, but our motions and body language mimic one another.

Switch senses-use your ears. Listen to our laugh-it is a mix of our father's hardy laugh and our mother's innocent giggle. If you listen well enough, you can hear the similarity of our voices.

Switch again, this time to your nose-we both have the same scented candle air about us, so subtle it passes like a breeze.

We have the same eye for detail and a deep hatred of being criticized - even though we both know we can't improve with it. We also know that nine out of ten times we criticize every move we see someone make. This is also a trait in our family, not being able to take but more than ready to give.

There is more to this list of similarities, as you will find, just open your eyes and open your ears, for there is more than it appears.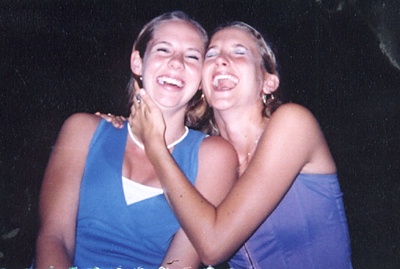 © Elena F., Platte City, MO